It's not wild any more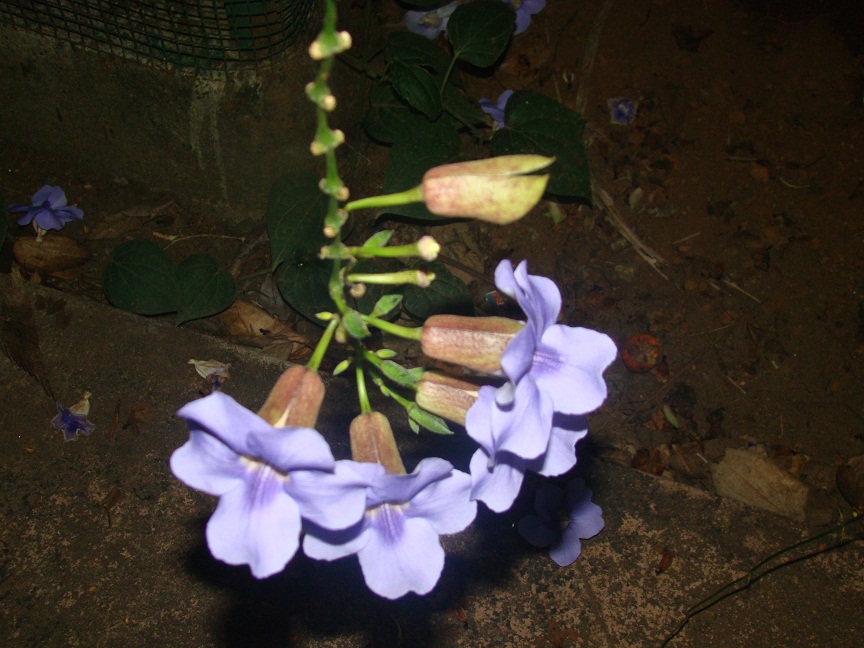 India
February 20, 2016 9:23pm CST
Our garden is loaded with wild flowers brought in and given a pride of place Thunbergia grandiflora commonly known as Blue trumpet vine, Clock vine, Bengal clock vine, Sky vine is one such flower. The only disadvantage of this flower is that the vine invades the whole garden giving us endless pain having to uproot it wherever we do not need it and this process goes on throughout the year. It has no plans to behave itself but it does add colour to our garden.
8 responses


• India
21 Feb 16
Vine is another word for creeper. It spreads all over the garden climbing on other plants.


• India
21 Feb 16
Sure. But you will have to see that this vine does not go beyond where I want it to be


• Cagayan De Oro, Philippines
21 Feb 16
@Lucky15
, hehehe, go live there friend.Get a visa ,lol.




• Garden Grove, California
21 Feb 16
Those are all sopretty and I was j ust thinking of morning glory vines and how in my hoe state the wld ones jujst literlly crowded ou other crps and were called hedge bind weed. sad when pretty flowers cuase such troubles.


• India
21 Feb 16
They bloom profusely and do add to the beauty of gardens.

• Bunbury, Australia
21 Feb 16
Some plants have a great desire to take over don't they? We've had some like that too.


• Toronto, Ontario
21 Feb 16
It's gorgeous- does it attract hummingirds and butterflies?

• India
21 Feb 16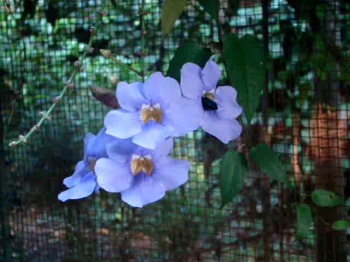 It attracts bumblebees You can see one here that has entered the flower

• Cagayan De Oro, Philippines
21 Feb 16

• Toronto, Ontario
22 Feb 16
@cacay1
And I've never seen any like that before either.

• Cagayan De Oro, Philippines
21 Feb 16
Wow, so unique and sexy flower.Is this named Calachuchi in Philippines?