You should see the other guy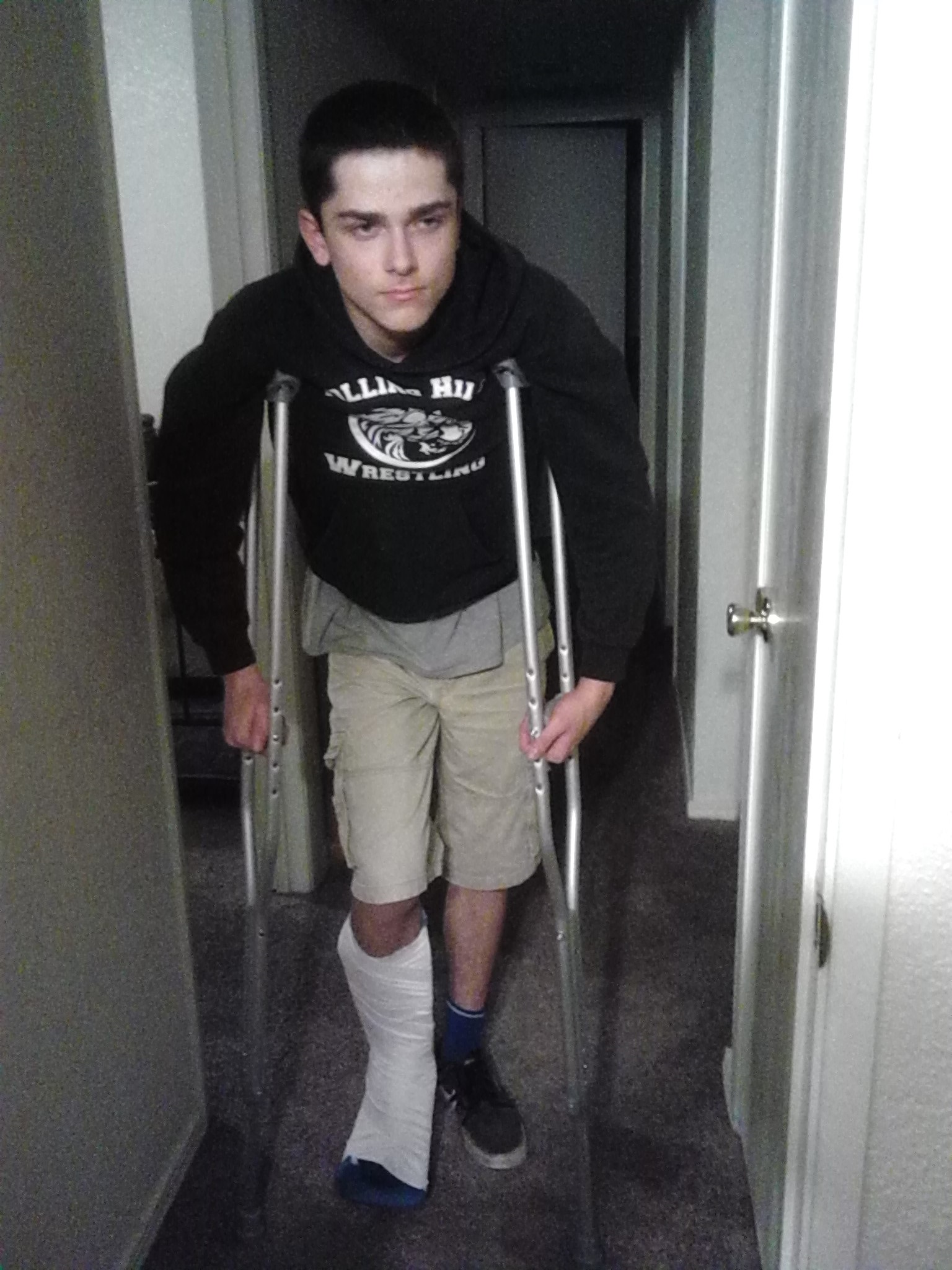 Shingle Springs, California
March 16, 2016 12:01am CST
The school nurse called. Cary hurt his ankle in PE. They were boxing, but boy you should see what the other guy looks like. No, not really. He did a handspring and landed wrong. He heard a pop. Unfortunately, upon x-ray we found out that there's a fracture. So tomorrow we will play "let's have fun with orthopedics". No more PE for the rest of the school year. Ugh.
2 responses

• United States
16 Mar 16
A year ago I stepped wrong off a curb and twisted my ankle. I went to the ER and the doctor said it was broken. But a week later a new x-ray said it wasn't broken. However, for a week I thought it was broken and I had to hobble around in those crutches! It was horrible! I've been much more careful ever since. A year before that my oldest dislocated his knee... that wasn't pretty!

• Shingle Springs, California
16 Mar 16
I bet. We are still waiting for the darn specialist to get back to us, frustrating..

• Roseburg, Oregon
16 Mar 16
I hope he is not in to much pain.

• Shingle Springs, California
16 Mar 16
It hurts a lot, but I expect it will not be as bad after they put him in a cast.