I'm out of Style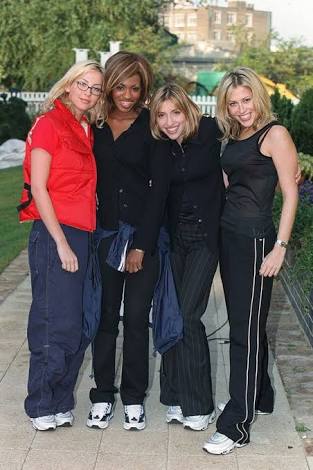 India
March 21, 2016 10:26am CST
Red Lipsticks are in , but I hardly like it, Skinny jeans/Pants accenturate your figure, but I rarely feel comfort wearing those rather having itching and stinging sensation on skin, again wearing som ething like slim fit or body hugging tops/tees/tunics make me sweat like anything, only loosefit , simple, cotton tees/ tops/Kurtis where I find my ease ,ahh!! So my longing heart is saying loudly 90's cool style plz come back, TLC's Baggy Pants plz come back, Girl Group All Saints' low key /cool style plz come back , atleast we can realate to each other , never have to cover ourselves with tightly wrapped clothes ,presenting selves as Plastic Pin up Doll

6 responses

•
21 Mar 16
I don't like red lipsticks as well and those skinny jeans.


• Greencastle, Indiana
21 Mar 16
nice photo I wish the bell bottoms would come back in style along with saddle back blue jeans like I use to wear back in time as well as coo locks but I'm sure you have NO CLUE as what I'm talking about I don't like tight clothes myself never have.

• United States
21 Mar 16
I have heard many designers say that there are no rules regarding fashion these days. I think dressing in what makes your feel is the best for you is the way to go. My sister said that lipstick should match the color of your gums, so gave that a try and that does work for me.

• New Delhi, India
25 Mar 16
@PBMMBP
,Glad to know that you don't like wearing tightly wrapped cloths.I know some girls here who are mad after these dresses.Don't know how they manage to walk or even sit comfortably.