Long anxiety filled day is over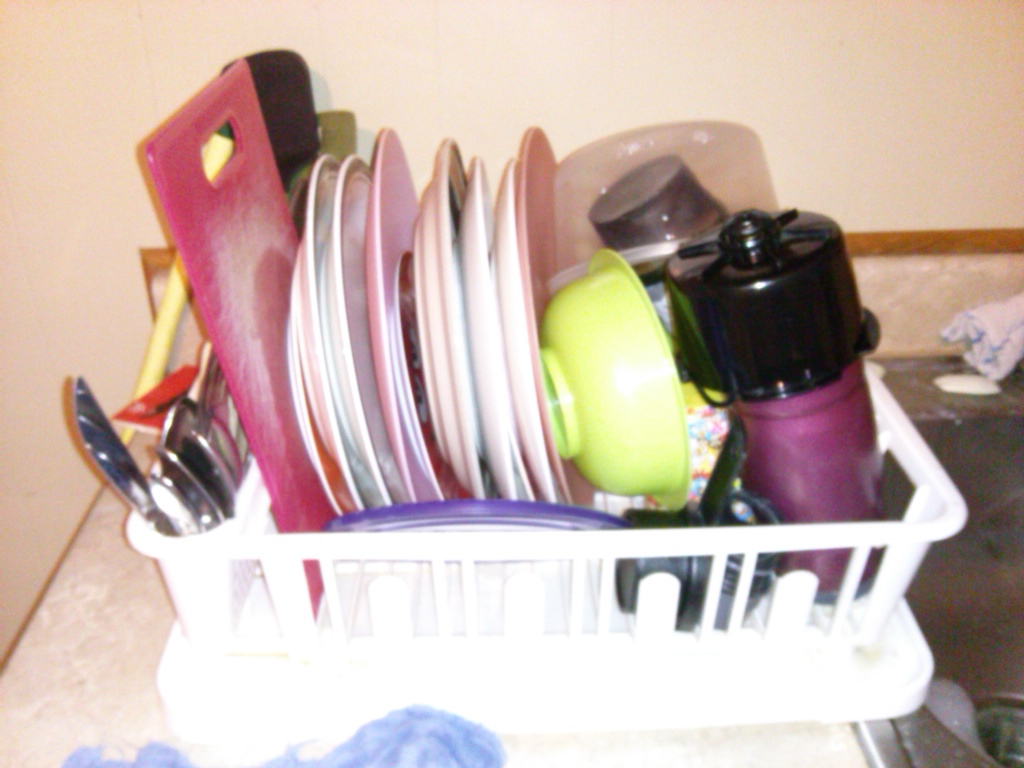 United States
April 3, 2016 8:21pm CST
I am alone right now relaxing on my couch. I got the dishes all done so I have no chores left. My kids went to bed late tonight because my son got a really long bad nosebleed while he was in the tub. I won't be writing why but today I had such bad anxiety. I am so glad the day is over. I think things are going to get worse before they get better...if they do get better. I need to muster up some energy to go clean some of the cellar. It has been such a big job cleaning up after the oil spill I just feel too overwhelmed to do it most nights.
9 responses

• Canada
4 Apr 16
I feel for you! Try to rest and catch your breath. I hope you will find the strength to overcome all the obstacles life has set before you.


• Canada
4 Apr 16
@shaggin
Oh, that's so sad! I hope you can find a way to repair the mailbox.

• United States
4 Apr 16
Oil spill and nose bleed, hmmm sounds like a connection of some sort . . .

• United States
7 Apr 16
The fuel oil leak was at least a month ago. It all got absorbed by cat litter and no longer smells much the containers and floor just need a good scrubbing with pinesol and soap and water. It isa long process and I've just been depressed and not wanted to do it. The nosebleed actually has no connection at this point. I had a bad sore throat for days after it happened though.

• United States
7 Apr 16
@shaggin
ugggh Pinesol is so inundated with chemicals that may offset the already present body chemical balance which is natural; if the nosebleed is NOT related but you write that a sore throat was incurred upon after using those cleaning agents, I am at a loss what happened . . .

• United States
7 Apr 16
@enlightenedpsych2
The oil spill was over a month ago. My son just got a nosebleed from most liking picking his nose lol that is what usually happens. I hate the smell of pinesol but it hasn't effected me any or anyone else in the house. It is down in the basement so there is no scent of it anywhere else in the house.


• United States
4 Apr 16
I hope you are feeling better. I have anxiety too - and nothing leaves me feeling more helpless and hopeless than an anxiety attack. I do deep breathing and meditation but sometimes it takes a long time for the anxiety to dissipate. I think it is great you were able to get anything done at all - most times I just want to shut down. Things will get better - they always do eventually. Hang in there.

• United States
7 Apr 16
@beckish
It is a little rainy here today but warmer. Its about 50. I hate the weather in the winter it makes me bummed to be stuck in the house because of the cold. In the summer I feel so much better being able to get out and enjoy the sun and warmth.


• United States
7 Apr 16
It was so bad this day as my mans son was being hyper and too rough. He yelled at my son called him a name and I don't think adults should do that to kids especially when he didn't want my daughter calling his son names. But its okay if an adult does it right? Not in my eyes. Its something we haven't talked about because I haven't really talked to him much since he said he was moving out.

• Philippines
4 Apr 16
well, you need to sleep to recharge again. My dog had a nose bleed before recently so I know the feeling.

• United States
4 Apr 16
Thank you. I am hoping to go to bed soon. I am spending some down time right now here at mylot. I have to wake my son up to go to the bathroom so he won't have an accident then I may read for a bit. My man just texted me from the bar telling me he made it back to town safely. He stopped to get food and a drink and is watching wrestle mania. He told me to go to bed. I didnt expect to hear from him so I really appeciated his text. I worry to much when hes gone though I won't be able to go to sleep until he's home.


• United States
4 Apr 16
I did a lot today and it all worked out great. I love my home. I hope it goes well with your clean up tonight if you do it.

• United States
4 Apr 16
I am glad you love your home thats a great feeling. Did you move recently? I remember you used to clean your home constantly like I did. I had to use a different brand of cat litter and I can smell it on my cat when I'm laying next to her its driving me nuts.


• United States
4 Apr 16
I probably should talk about it but I just never seem to be able to do that. I get mad and just stay silent and then over the next bunch of hours I think of all the things I should have said. But then things kind of blow ovee and everything just goes unsaid. Nothing gets resolved but nothing gets better ir worse either :-/