Should we always follow our intuition, or not?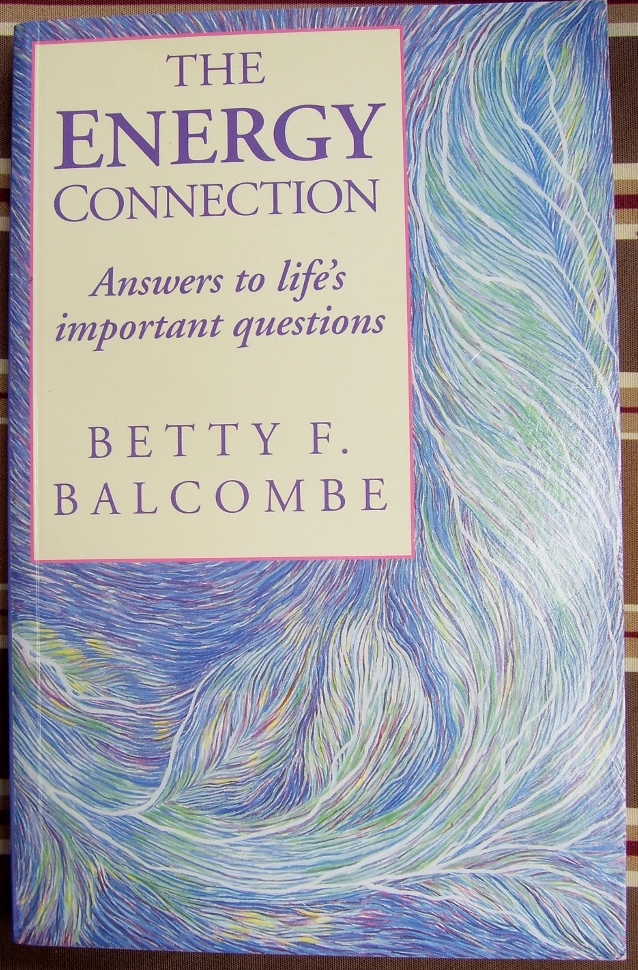 Australia
April 7, 2016 11:13pm CST
Today, I had an example where I didn't follow my intuition, and so it caused a problem for someone else. Who is really running my life though, me, or my intuition? Take today. I heard my intuition telling me not to go to a certain shop to buy some books, at that moment, and yet I ignored this, because after all I was thinking to myself, who is this intuition to tell me these things, anyway. Surely, I am the one who is living this life. When I got there to the shop, the books were on sale, a good thing, but at the exact time that I was there, a customer was there at my house, and if I had come straight home, I would have seen her, and so she would not have had the pain of missing me, and returning home, wasting her time like that. (Of course, she had turned up without calling first to make an appointment, but that is another issue entirely, to consider.) The oneness of life shows me that there are connections, I suppose, of each thing to every other thing, and so I, by ignoring my intuition, caused some hardship for this other part of oneness. What was really going on here though? Was it about me being selfish about my living my life only as me, and not considering my living for the whole, as the idea of oneness would imply that I should do, or what? The whole caboodle, to my mind, must all run on love. God is love, and so if God exists, this must be so. When you follow desire then, rather than your following love, these connections are then not made. Our life is lived by ourselves of course, but by not following love, some karma was created between me and this lady, in this way, and so the greater good was missed, for the lesser good of me satisfying myself, by me following my own desires. Work, or service performed for God is always karmicallly free, but working for yourself always involves the making of further karma. The choice, which way to go though, is always yours alone, but we should know that these are the ramifications of making such self based decisions, not being based on following the connective direction of God, where all is always perfectly aligned, and in which all connects seamlessly together like this, not making any fractures in our lives, as was made here by me. What do you think? Should we always follow our intuition, or not?




10 responses

• Dollard-Des-Ormeaux, Quebec
8 Apr 16
Good question. I always pray in the morning and ask the Lord to guide my steps for the day, and then I just trust Him to help me make the right decisions in everything I do that day.

• United States
8 Apr 16
I pray in the morning too and then during the day, and definitely before I go to bed. A prayerful attitude first thing in the morning sets my mind at ease.

• Australia
8 Apr 16
I probably do not like making decisions, I hum and haw, but the paradox is I do not like following others suggestions either, even if they are from my intuition. In the end, I think you are right though, as it always falls back to us to make the final decision in as right a way as we can, based on all of these inputs, from God, our intuition, or even from our friends, and fellows.

• Sweden
9 Apr 16
@IreneVincent
Yes, God can guide us to do the right things, if he wants to..



• United States
8 Apr 16
A very good question. I followed my intuition recently and definitely made the right decision. I posted an article about it. I also suggested your article to some of my followers.

• Australia
8 Apr 16
Thanks Alice. I am a bit pig-headed. Sometimes I hold off, to see if the intuition will try again in a stronger way. I like to test its message first, but then often we can't do this, because we have already let the opportunity go then, the boat has slipped away from our harbour, at least for now, anyway.

• United States
8 Apr 16
There are times when I think of intuition - that gut feeling. But more often I think of it as a choice of the moment. Perhaps there would have been a better outcome if another choice was made - but then again it could have also been a worse one. In any case, the outcome can't always be predicted, so we make that choice, the one we think is right for that particular moment.

• Australia
8 Apr 16
Yes, you are right it always comes back to making the choice, that we think is the best one, but boy, it's annoying when my intuition proves to me that my choice was not as good as what it was telling me to do instead...LOL...

• United States
8 Apr 16
@innertalks

I can just hear your intuition telling you "See, I told you so!"


• Australia
8 Apr 16
@much2say
Ha, Ha, that's what hurts, and it's also told me that many times before. I never seem to learn to take it seriously.




• United States
8 Apr 16
I think so. Especially if your intuition tells you that someone, some place, or something is dangerous. Always follow your gut feeling in those cases. Other times are just iffy. The woman just showed up, so she took her chances. She can't blame you for that.

• Australia
8 Apr 16
Yes, she cannot blame me, but say instead it was a fire in my house, or a burglar about to break in. In those cases, it would have meant far more to me (or been better for me) to have followed my intuition to go back home again, and not to follow an idle desire to browse in a bookshop.

• Singapore
21 Apr 16
@innertalks
For me, if something is crying for attention I just want it to done away with pronto; so intuition does not play a part - siva

• United States
8 Apr 16
I follow mine all the time. However,I hope your customer calls next time.

• Australia
8 Apr 16
Yes, thanks. I actually called her up, and she wasn't too upset about it. She will make another time now. One thing I do is to always try and repair any harm that I have done, and to apologise for it as quickly as I can do so.

• United States
8 Apr 16
I try to follow my feelings, but sometimes I ignore them for various reasons.

• Australia
8 Apr 16
I always seem to get into trouble when I ignore them, and I always get upset with myself afterwards, and kick myself for not following my intuition.

• United States
11 Apr 16
I'm learning to follow mine more each day.

• Sweden
9 Apr 16
Is it something in our brain, that tells us what to do? Or are we just guessing..?

I have no idea..


• United States
9 Apr 16
Your intuition is YOU, void of the ego over lord . . . muhahha


• Singapore
21 Apr 16
I cannot differentiate intuition with what I have to do most times. So I do not have much influence from intuition. However, I try to have subconsciously the thought that my action should not be selfish which I believe to be short term but more benefit the society at large. I abhor selfish thoughts and actions and that soothes my soul I also believe we create good karma by being useful to society and that is why we are sent here on a short term assignment! siva

• Australia
21 Apr 16
"I cannot differentiate intuition with what I have to do most times. So I do not have much influence from intuition." You know what you have to do, so you do not need intuition. You operate above the need for it, always from your higher self, which knows what to do. I still operate from my lower self, with an occasional input via intuition from my higher self. I would like to be that well connected to my higher self too.

• Singapore
21 Apr 16
@innertalks
You put me on a higher pedestal from where I can come hurtling to the ground! Most of the time there is only one way to proceed for me and hence I am not presented with a choice. Maybe intuition also plays a part in doing what I do without my being aware of it - siva