Seven things I Remember as a Child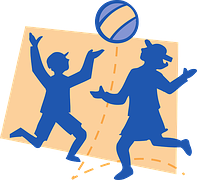 United States
April 15, 2016 8:39am CST
I thought I would take up the challenge from @Hatley, so Patsie, here goes, seven childhood memories. 1. Camping on the Rio Grande. We used to swim and fish. The first motor boat I ever saw was crossing the river at a wide spot. I remember when I was real little, my mom used a rope to tie me to a tree. It was a good thing she did. Suddenly, I was running down the river bank until the rope stopped me and she pulled me up. What was I thinking? 2. Living in a tent, for several months, on a ranch owned by friends of my parents. They had a girl my age. We used to ride bareback on the big old farm horse. His name was King. I heard coyotes wailing at night. I thought they were ghosts. 3. We played outside. My favorite game was Rover Red Rover. I also liked freeze tag and dodge ball. It was fun running through the sprinklers on a hot day. We did all the things kids are not allowed to do anymore. 4. The measles struck our house. I thought I would die of sickness and boredom. In those days, they thought measles affected the eyes. My parents made me stay in bed. They put heavy blankets over the windows to keep out the light. There was nothing to do until I got better. 5. I remember my brothers' tree house. We all went up in it. Even the dog climbed the ladder to see where the birds lived. 6. At one time, my mother raised parakeets and canaries. She kept them in big cages with mesh wire sides. It was interesting to watch them eat, bathe and make nests. Cleaning the cages and scraping the perches clean was not so much fun. We taught the keets to talk. The canaries would serenade us with song. Mom sold the babies when they were old enough to eat on their own. 7. I remember traveling a lot. My dad owned a 1932 Cadillac coupe with a rumble seat that my brothers and I rode in. The car was a classic. Some antique car dealer always was trying to get my dad to sell it to him. The car disappeared after my dad died. I wonder if the collector got it in the end.
6 responses


• Garden Grove, California
15 Apr 16
@akalinus
my dad used to get p;set wth me ca use I wanted him to buy a car with a rumble seat lol l ol


• Ciudad De Mexico, Mexico
15 Apr 16
Camping, fishing and travelling seem very good options for me. The last timeI went camping was last year; I haven´t gone fishing and the travelling occured two years back when I went to the beach and then to a small town.


• United States
16 Apr 16
Wonderful memories. Thanks for sharing with us. Have a blessed evening

• Canada
16 Apr 16
Thanks for sharing these seven memories of your childhood.


• Garden Grove, California
15 Apr 16
great post I enjoyed reading about your child hood.