What's your plan if you can have the eternity?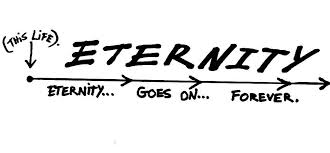 Guangzhou, China
April 16, 2016 8:42am CST
If I have the eternity, I think I will have enough time to learn many different things. Such as I will spend a hundred years to paint, and another hundred to learn different languages etc. So I will not feel bored since I have so many things to learn.
4 responses



• Lenox, Georgia
16 Apr 16
I honestly think I would do what I do now. Spend as much time with my family as possible and love the Lord. I already try to not take one second for granted and even if I lived forever I think I would still do the same-just in case.

• United States
16 Apr 16
I would become a veterinarian. Big animal rights activist too.

• Canada
2 May 16
Do you believe that we can really live for eternity? Here is what Jesus said: John 17:3 New International Version (NIV) 3 Now this is eternal life: that they know you, the only true God, and Jesus Christ, whom you have sent. I really believe that I can live forever, if I obey God's commandments. One thing that I would do, is learn to play different musical instruments like the guitar, piano, harmonica and write some songs. Maybe, I could play music with Prince, Elvis Presley and John Lennon. I would enjoy that!