Watching suffering makes you kinder. Does it?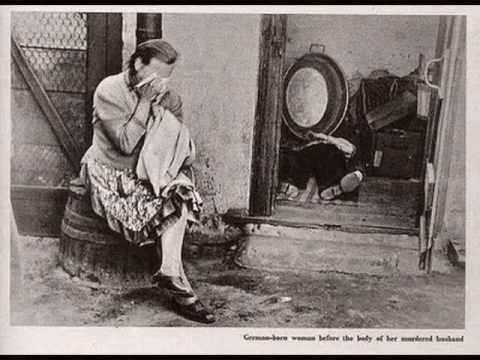 April 22, 2016 12:32pm CST
So today I was watching a documentary on Berlin. During the WWII, Soviet soldiers would infiltrate the German villages and rape the women. Women in the span of ages 8 to 80 years were raped, multiple times by multiple men. Okay, normally, I'm not a very emotional person. But when I watch documentaries such as these, I feel protective? I imagine myself being a hero and taking care of these people. Then it makes me think of my own family, friends, loved ones. I feel grateful that they're safe. And these thoughts lead to another feeling- kindness. I realize anything can happen to anyone. I may not see these people as they are, in a distant future, or maybe tomorrow. That's when I feel like loving them even more. Love them and cherish them. Feel grateful for what they bring to my life, and to this world. I wonder how many of us think this way. Does watching others suffer make us more loving and kind?
9 responses

•
22 Apr 16
In my opinion, when people are exposed to too much suffering, they become desensitized and immune. How many times have we just turned a blind eye to images or news of kids in Africa who go hungry? It's because they have been overhyped. However, suffering on a personal level might be life changing and may alter the way we look at life. While it may make some people kinder, it may make some others disillusioned and cynical. Really depends on what level the person can relate to the suffering and the nature of the person.

•
22 Apr 16
That is so true
@Curlybobby
. So you are saying that suffering can make or kill a person?

• Philippines
22 Apr 16
You're right. If we see it so often, it wont be affecting us anymore.

•
22 Apr 16
@lawltrzk
No, I'm not saying anything of that sort.. All I'm saying is that suffering affects different people differently and it largely depends on who the sufferer is and how close we are to them and how much we can relate to someone's suffering. It may work either way


• Canada
22 Apr 16
I think it's an intensely personal thing. We each react differently. Personally, I'm more likely to feel angry than protective.

• Hyderabad, India
22 Apr 16
Yes, thats the same thing happened to me if I am watching any emotional movie, I will always think about my close relatives and I will feel lucky that I have them.

• Hyderabad, India
22 Apr 16
@lawltrzk
; Yes, thats why my friend and my wife told me an emotional guy.




• Philippines
22 Apr 16
Maybe that's human nature.

•
22 Apr 16
@cherriefic
What I meant to ask is that, have your feelings for these starving children ever cause you to love the people in your life ever more?

• Garden Grove, California
26 Apr 16
it can make you kinder and also angry because you wish there had bee n somtehing so e one coul d have done to change the situation also a person already kind will be evenider a person callous will not change so it depends on who we are

• Boise, Idaho
25 Apr 16
I get angry. Stupid, ignorant people who set up these wars and bombings make me angry. They are evil. I believe there is nothing we can do to change these people but put them out of their misery. No, seeing these docs just makes me angry.