Here's Some Great Ideas For Getting To Sleep At Night And Staying That Way Until Morning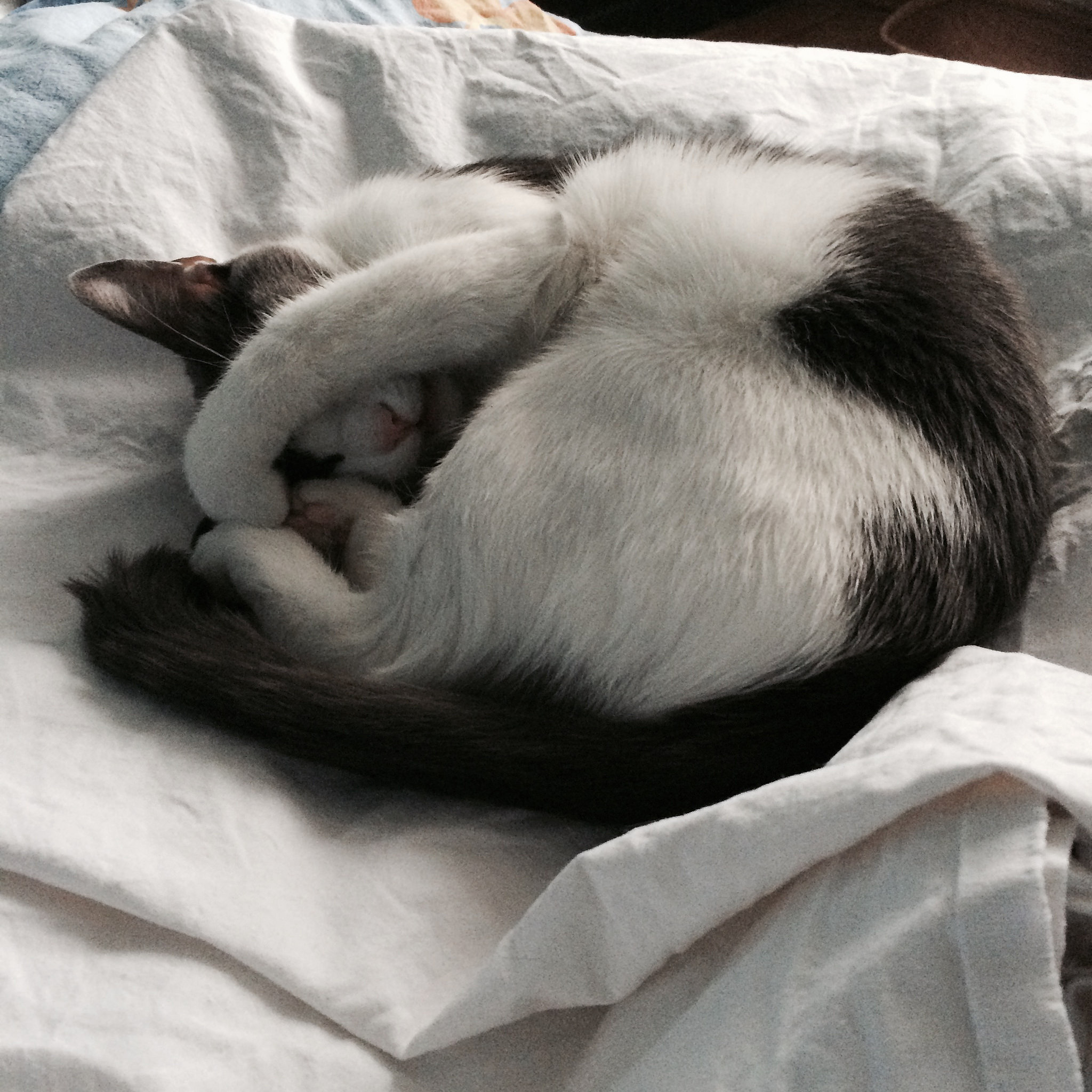 Boise, Idaho
May 4, 2016 5:05pm CST
I am always on the look out for info on how to get to sleep, have a better nights sleep and stay asleep until morning. IF you have issues getting to sleep you may want to add one or more of these to your daily schedule. I have found some more information and will share it here with you. 1. Check your medication to see if any of it could have some side effects that could cause insomnia. If they do check with your doctor about changing to something else that doesn't have this effect on you. You might think about adding some melatonin to your night time regime. It is natural and helps you get to sleep. 2. Clean up your diet. Eating a healthier diet will help you sleep better. SLeeping too little and your body produces a hormone called Ghrelin. This hormone makes the body eat more. Your sleep can be more regulated if you eat more complex carbs, lean protein and healthy fats. Cut out those sugary and processed foods. 3. Exercise Daily. Don't exercise too close to bedtime unless it is just stretches and yoga. A habit of 20 minutes of exercise daily will help you to get better sleep. More active or strenuous exercise will stimulate the endocrine system and this releases endorphins which may disrupt sleep. 4. Avoid Caffiene. If you already know you have a problem with getting to sleep, staying asleep and sleeping thourh the night its a good idea to avoid caffiene, at least after 10a.m. Caffiene stays in the body up to 12 hours. Having a cup of tea or some melatonin. Caffiene can contribute to bone loss and osteoporosis. 5. Skip those naps. Many peope have gotten into the habit of taking a little cat nap in the afternoon or late morning. This can actually cause a problem with getting to sleep at bedtime. Get up and move your body or get out in the world and move around a bit. 6. Get into a routine. As we did we probably all did with our children, setting up a night routine is very important. You can help your body get regulated by going to bed at the same time and getting up at the same time. Throwing off the body's natural clock can be hard to get back on track. 7. Winding down. Winding down time before going to bed is important. Turning off of all blue light electronics an hour or more before going to bed is a good plan. The pineal gland is stimulated by the blue light that most electronics have. This reduces the pineal gland from producing melatonin which makes you go to sleep. Without a proper amount of melatonin, your sleep will be affected. By doing some activities such as light reading or a creative occupation it will relax your body and get you into sleep mode.
9 responses

• North Myrtle Beach, South Carolina
4 May 16
I have found that taking tryptophan (an amino acid found in turkey) once in a while helps a great deal.


• Boise, Idaho
4 May 16
I drink a tall glass of ice cold milk.

• North Myrtle Beach, South Carolina
4 May 16
@celticeagle
One of my rituals is to get up at about three in the morning and drink milk with vanilla in it. Super dreams after that. And restful sleep.

• Boise, Idaho
5 May 16
@cindiowens
...That sounds nice. But, why do wake up at 3a.? I just posted one on reasons people may not be sleeping at night.


• United States
6 May 16
I am getting more time out side in natural light and we have not eaten out during the week this week. My body may have been very satisfied with the types of foods I ate yesterday to make me sleep so well.


• Manchester, England
5 May 16
@celticeagle
Once a week should be enough because you would sleep for 7 days.

• Boise, Idaho
5 May 16


• Boise, Idaho
6 May 16
Good and glad to hear it.

• United States
6 May 16
@celticeagle
A few things on your list I will start doing that I haven't done.

• Boise, Idaho
6 May 16
@Marcyaz
....I hope some at least are helpful to you.



• Boise, Idaho
5 May 16
Are you sleeping well at night?

• Boise, Idaho
6 May 16
@MsTickle
..I've never watched myself sleep so I don't know how I sleep.

• Australia
6 May 16
@celticeagle
When I awake, it's as if I've come from a deep, deep dark place.


• Moses Lake, Washington
4 May 16
Good ideas. Peek a boo little kitty! I can sleep ten hours and wake up tired.

• Boise, Idaho
4 May 16
I think that will be my next post on the subject of sleep. Why people sleep a full night's sleep(10 hours is too much) and still wake up tired. Depression is the reason that comes to mind first. Stay tuned.

• Moses Lake, Washington
4 May 16
@celticeagle
Pup allergies probably is an issue with me. (Sally sleeps with us.)

• Boise, Idaho
5 May 16
@sallypup
...That could be. Allergy symptoms can cause you not to breath right and have a sore throat in the morning from it. My grandson had this for a while with spring coming on.

• Centralia, Missouri
5 May 16
try to have a good mattress, not drink too much anything within an hour of bed, have a good pillow, slightly lower temps I think I read help too

• Boise, Idaho
6 May 16
Most sleep better in a lower temp room.

• Centralia, Missouri
6 May 16


• Boise, Idaho
6 May 16
Yes, it is very important.

• United States
4 May 16
Great advice! I drink a magic potion.. then say a spell i wrote! Blessings