Benefits of being dog-free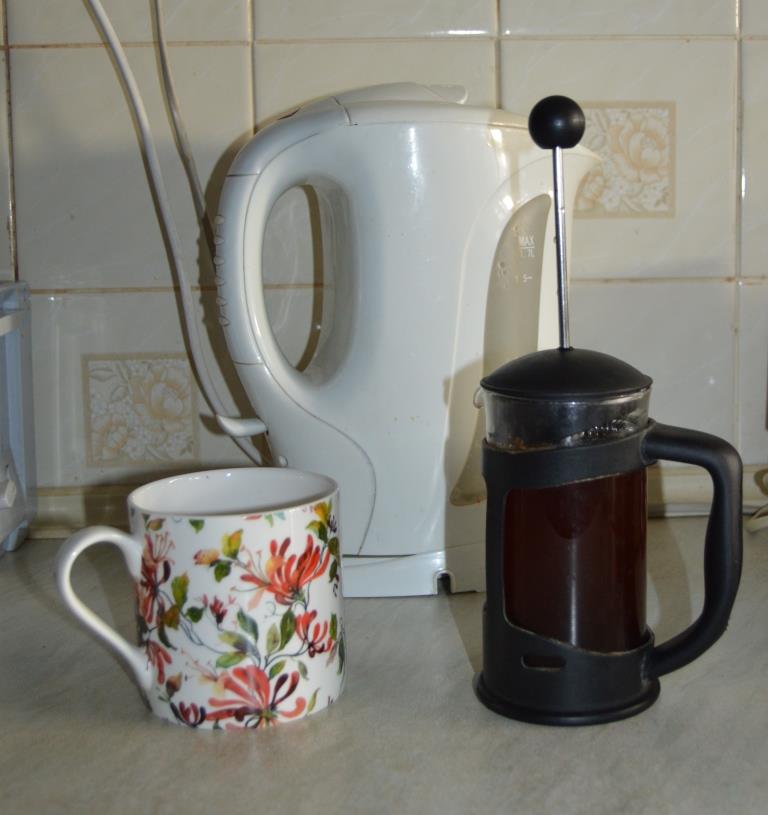 United Kingdom
May 10, 2016 4:59am CST
Now that pup has gone off for the next stage of his training as an assistance dog, I am rediscovering the advantages of a dog-free life, some of which I never even thought of before having a dog. Of course there is the relief of not having to wipe up mud and vacuum up hair several times a day, and the pleasure of wearing clean, pretty, mud- and hair-free clothes! But I did anticipate that. What I hadn't really thought of was the freedom to go into the kitchen at any time, without feeling guilty! Usually, if I woke up early and really fancied a nice cup of coffee, I would be put off going down to the kitchen by the thought that as soon as I did, Pup would leap off his bed and come running in, full of excited anticipation: 'Are you going to give me some food?' and I would say 'No, it isn't breakfast time yet' and feel guilty at getting something for myself but not for him as he gazed at me with those sad eyes before returning to flop down in his bed with a 'Humph'. Of course he probably didn't really feel as disappointed as I imagined he did, it was just in his nature to look for food at every opportunity (apparently Labradors are pathologically greedy), but it did make me feel bad. Now I am free to enjoy my fresh coffee at 5:30 if I happen to wake up early, instead of tossing and turning in bed waiting for Pup's breakfast time! All rights reserved. © Text and image copyright Fleur 2016.
10 responses




• United Kingdom
10 May 16
He is from this charity They do a variety of things but currently they have got him earmarked to go to an autistic child.
Training assistance dogs for adults and children with a physical disability


• Northampton, England
10 May 16
You must miss him though.

• United Kingdom
10 May 16
It's not the same without him for sure. His trainer called yesterday to let me know how he is getting on, which was sweet of her. Apparently he is doing very well and she was pleasantly surprised that he did what he was asked even though he was so excited to be around all the other dogs!

• Northampton, England
10 May 16

• United States
15 May 16
Sometimes I miss having a dog around, but I am not living in a place with a fenced in yard at the moment, and I do not like to have dogs unless they have some space to roam.

• United States
15 May 16
@Fleura
I don't like the to be chained up either. I can understand walking them with a leash, but not keping them chained up in the yard. In my opinion, if you think that is the only option that you have, then it's better to put a leash on the dog and walk her.

• Costa Rica
12 May 16
I have had dogs all my life, and I love them, yes, I know they can be annoying sometimes, but, on the other hand, I could not imagine my life without a dog, messing around the house. But, I perfectly know what you mean.

• United Kingdom
13 May 16
Different dogs, and different breeds of dog, have varied characters. Our friend's dog is not at all bothered about food and even leaves half her meal! Pup would never do that, he will lick his bowl clean but if there's any more sign of food being available, he will immediately give you that look as though he hasn't been fed for a week!

• Costa Rica
13 May 16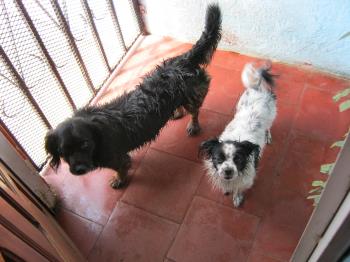 @Fleura
I have two dogs, one is like Pup, while the other is more quiet and calm, What I do, is to keep on my kitchen a jar with dog biscuits, so, if one appear when I am preparing me some coffee or something, I give one of this, for them to chew for a little while.

• United States
10 May 16
One thing I would not miss about having dog is needing to put them out side or shut them in a room every time somebody visits. Our lab is finally getting the hint to not jump on us, but she still doesn't understand not jumping on guests.

• United Kingdom
10 May 16
It is difficult because when the dog jumps at someone, they automatically bend down to give the dog attention, which is what they want, and no matter how much you try to train them at home, it only takes one misguided visitor to undo all your good work! You have to instruct everyone who might visit that as soon as the dog jumps at them they must stand up, turn their back and ignore the dog until it is standing with all four paws on the ground, at which point they can immediately give them plenty of fuss. Everyone has to be absolutely consistent and you will get there in the end!




• Boston, Massachusetts
10 May 16
The guinea pigs do the same if I cut up anything or make noise in the kitchen - they start asking for food, thinking it's for them. Life is simpler without a pet, but it does take some adjustment. It's nice that you got to experience both, and now you can decide which you prefer. Enjoy the early morning coffee.