Flowers in bloom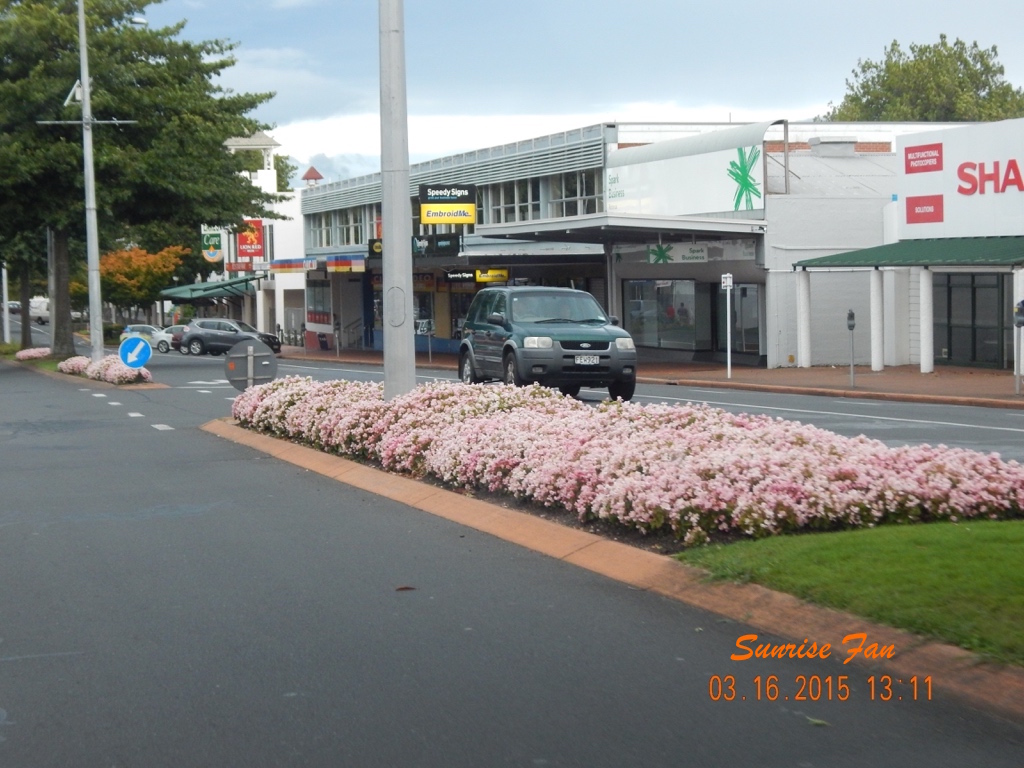 Philippines
May 17, 2016 5:20am CST
On our way back from the Bay of Islands during our New Zealand visit, we took a lunch stop as Auckland was still a far way to go. After lunch, we took some leisurely walk at a nearby small park near the sea. Enjoying the fresh air blowing from the sea, I turned to my back and saw the flowers in bloom planted on a road island separating the lanes. I could not let the beautiful sight of the flowers in bloom escape so I took a shot of it.
3 responses

• Philippines
17 May 16
Now that made me miss Bangkok. I saw flowers everywhere there.

• Philippines
17 May 16
Yes, you see many flowers and plants in Bangkok too and the rivers are wide and I've not seen any piece of plastic or trash when I was there. The water is brownish though but I think it's because of the soil. The evening dinner cruises are wonderful.

• Philippines
17 May 16
@sunrisefan
Not the soil, there's a lot of dirt at the bottom. Thai people use too many plastic bags and they don't care about the environment that much. However, they consider plants as sacred. The reason why you don't see trash everywhere is because the metro aids are up as early as 5am cleaning up the streets of all the trash.

• Philippines
17 May 16
@toniganzon
Is that so? But I've seen that even the creek at the front of our hotel was clean and full of vegetation. The highways are clean too and I've not seen a single shanty below the overpasses.




• Philippines
17 May 16
Most probably, it's the city or town that had these beautiful flowers planted :)