Foods that you shoul avoid before bedtime.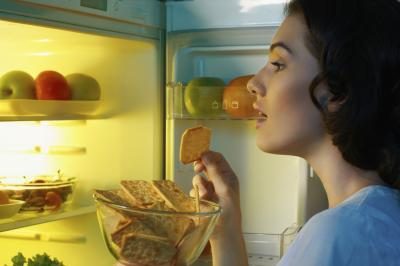 Hyderabad, India
May 19, 2016 4:04am CST
There are people who got a crave for eating. The time is not a parameter for them but it is only the food and items that matter them most. They munch, they eat, they drink and they swallow irrespective of the time without any concern. The question rests is 'is it good for health?'. Though, this may not be harmful but there are certain foods which should be avoided before bedtime; Having Calorie rich cheese or butter means you are making your system work more during your sleep which is not advisable at all. The body digestive system should have less work for smooth functioning. Do not allow it to work more dumping these stuff into your stomach. Red meat being a very heavy one it should be avoided to get a sound sleep. Spicy and Oil foods should be avoided as spicy food causes fatulence and Oily food causes indigestion. Avoid Sugars which give instant energy and which is not required when you are about to sleep. Coffee and other related products should be avoided as they are meant to disturb your sleep.
5 responses


• India
19 May 16
The problem is despite of knowing all these, people least bothered. I really don't know why they can't follow the things they already know and avoid the stuffs. Recently one of my friend suggested that if we look all those thing then we can't eat anything so simply go for whatever you want or wish.


• Hyderabad, India
24 May 16
But, these are the things to keep in mind and follow them. Once it becomes a habit automatically everything goes without saying. Just take a light meal. We should remember and follow it. After a week it becomes automatic.

• India
24 May 16
It is better to have healthy and fresh fruits during the night time which will make us happy and healthier.


• Hyderabad, India
24 May 16
Some exceptional cases will always be there.