I have been thinking about another teaching lesson.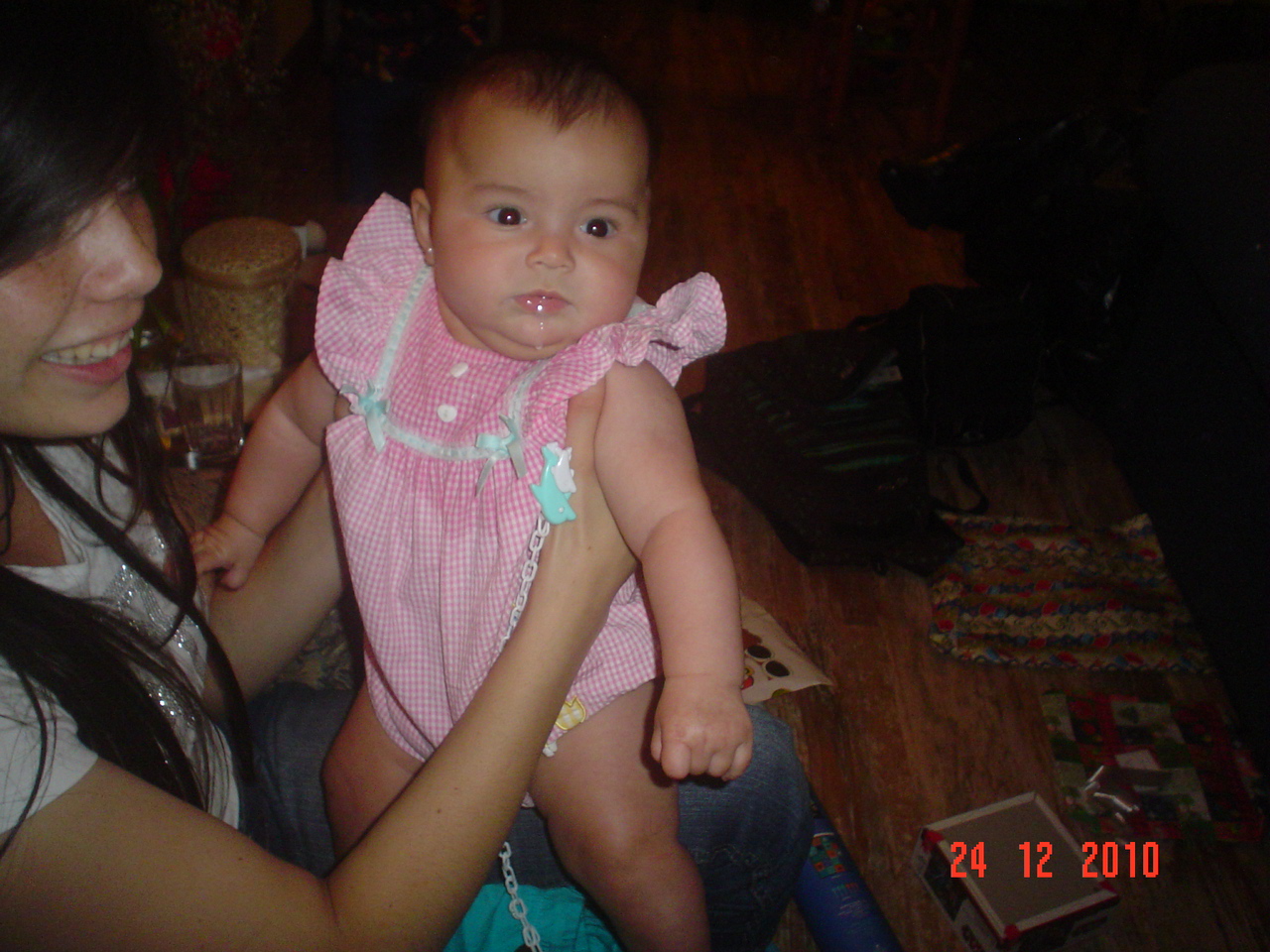 Chile
May 25, 2016 4:22pm CST
As you know, I am teaching my granddaughter Sofia to read. She has learned a lot so I want to go to the next step. She now knows quite a lot of letters so that she can put together many words. I was thinking that I could write down a recipe for a cake and we can cook together if she can read it. What do you think? The picture is Sofia 5 years ago.
7 responses

• United States
25 May 16
Perfect lesson. The recipe will set a purpose for reading! When kids set a purpose for reading, they are using a very important reading strategy.

• Chile
25 May 16
I called my daughter and Sofia was nerby. She immediatly asked if it wiuld be a chocolate one. But I will start with the simplest recipe.


• Chile
25 May 16
I taught both of my children how to read a zillion years ago. I hope I can still teach something to these modern kids.

• Cagayan De Oro, Philippines
7 Jul 16
Wow so cute baby and so lovely.I think it is not yet the right time for her to learn cooking.Children need to play to exercise their body and brain.They like toys . I doubt if she will like cooking hehehehe.


• Chile
7 Jul 16
She loves to make cakes! Of course, she helps mix the batter and pours it in the pan. I measure and watch the oven. She eats most of it


• Cagayan De Oro, Philippines
7 Jul 16
@marguicha
waaahhh


, no more for you and others hahaha.Nice baby eat all!!



• Philippines
25 May 16
In my own opinion, Sofia will grow as a very smart girl because she have you who is very diligent teaching her many things.I wonder if you are a teacher by profession. Are you?

• Chile
25 May 16
I never taught in a school. But I taught at the university.

• Philippines
26 May 16
@marguicha
I see. So, you were a professor.

That is why I see in you a characteristic of someone who is a professional in teaching field.


• Garden Grove, California
2 Jun 16
that might be really fun for herl I learned to cook frommy o wn mom when I was just 7 years old and Im so glad idid lotsof little girls liike to help cook