The Meaning of Our Existence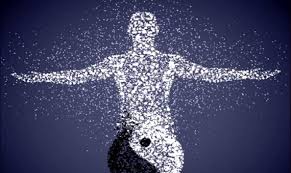 Philippines
May 30, 2016 1:50am CST
We are the ones who create meaning in our lives. It depends on us if we are going to be productive or not. If we are going to succeed or fail. Humans were created full of ideas. Ideas that could be used to create harm or to create a better world. We must understand why we were created. We must understand that there is a purpose why we exist. We have to make use of our existence here because it will not last forever. Do you find your existence meaningful? Do you know the meaning of your existence?
3 responses

• Philippines
30 May 16
Life because more meaningful to me when I gave birth to my son and he is my very existence.

• Canada
30 May 16
If we are created should we not find out from our Creator what is our purpose?

• Philippines
4 Jun 16
@1hopefulman
I've discovered that my life here is for the students. To teach them things that I know. To share the knowledge that I have. During my younger years, I told my parents that I don't want to become a teacher. I hate teaching. But here I am now teaching for 22 years already. Maybe until i retire or reach the age of 60.


• Philippines
30 May 16
maybe, I'm here for my family, and also to write, and keep the people who know and don't know to influence them to good nature