More Fruit Tree Blossoms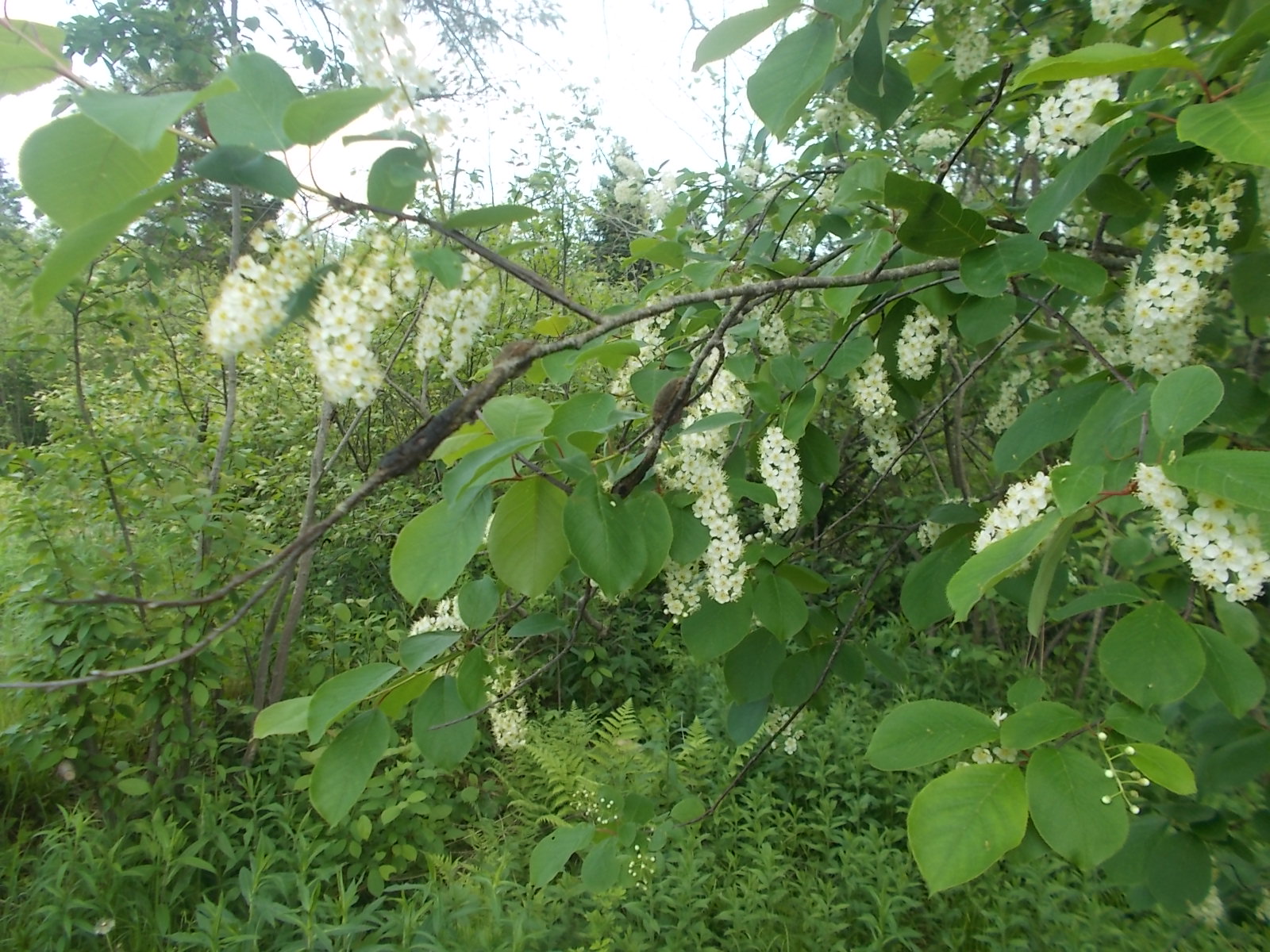 Canada
June 7, 2016 4:14pm CST
The apple blossoms I recently posted a photo of are definitely past their prime. The Chokecherry blossoms though are just reaching their peak. There are a lot of them growing in our neck of the woods mixed in with the Spotted Alders. They were a staple food for the native Mi'kmaq who used them in pemmican and other foods. They don't taste good straight up but make excellent jam. We are hoping to take advantage of the supply this year now that we know what they are. Apparently they make a nice wine as well. The mad scientist/redneck/wine connoisseur in me will have to see if he can brew some up.
9 responses

• United States
7 Jun 16
So pretty! I've never seen these before.

• Canada
7 Jun 16
The flowers themselves are delicate and they aren't that noticeable if you stand off from the bushes. If you pay close attention though, they are here by the hundreds if not thousands. They don't last very long though. They are native to a great deal of North America. I've just never seen so many in one place though.

• United States
7 Jun 16
@koopharper
That's amazing! Delicate flowers are very beautiful.

• Los Angeles, California
7 Jun 16
Nice blossoms. You have colorful woods.

• Canada
7 Jun 16
Thank you! Our "wilderness" certainly has some charm.

• India
8 Jun 16
That tree looks beautiful with those flowers - never seen one before. I have a cherry tree - tart ones but the flowers are different - a mild purple and not in clusters as the one you have.

• Canada
8 Jun 16
They are distantly related to your cherries. The individual little flowers are very similar only white, very small and grow in clusters. I think our climate here is too cold to grow regular cherries well.



• Canada
8 Jun 16
You have completely different fruits growing in your part of the world. Most of them won't grow here at all.

• Cuyahoga Falls, Ohio
7 Jun 16

• Canada
7 Jun 16
If we manage to harvest anything interesting from this, I'll be sure to post about it in the future.

• Cuyahoga Falls, Ohio
7 Jun 16
@koopharper
Please do. I never heard of chokecherry before.

• Midland, Michigan
9 Jun 16
While I've never heard of this bush, it does look a bit familiar especially those blossoms. Unless they resemble another flowering bush.

• Canada
9 Jun 16
It's also known as Bitter-berry or Virginia Bird Cherry and is quite common in North America. I couldn't find any other names it went by.

• Saint Vincent And The Grenadines
8 Jun 16
Sounds like a good project to start with. But maybe your hands are full already.

• Canada
8 Jun 16
My hands are always full with something. There are always more chores that I could potentially do around here than I'll ever get done. The Chokecherry jam though would have a positive impact on our finances though.

• Canada
8 Jun 16
It looks like we will have an abundance of hickory nuts and walnuts this fall. Wonder where I'll need to park my van.

• Canada
8 Jun 16
I could go for those too but I'll take what we've got. My parking issue here is mud. When it gets really bad we leave the truck at the end of the road. No sense ripping the road up when we can easily walk the last half kilometer.

• Winston Salem, North Carolina
8 Jun 16
The blossoms are beautiful! Good luck with the brewing.

• Canada
8 Jun 16
We're due several more flushes of different wildflowers and the season progresses. I didn't bother with the dandelions but I probably will get a shot of the daisies when they bloom.