overmedicating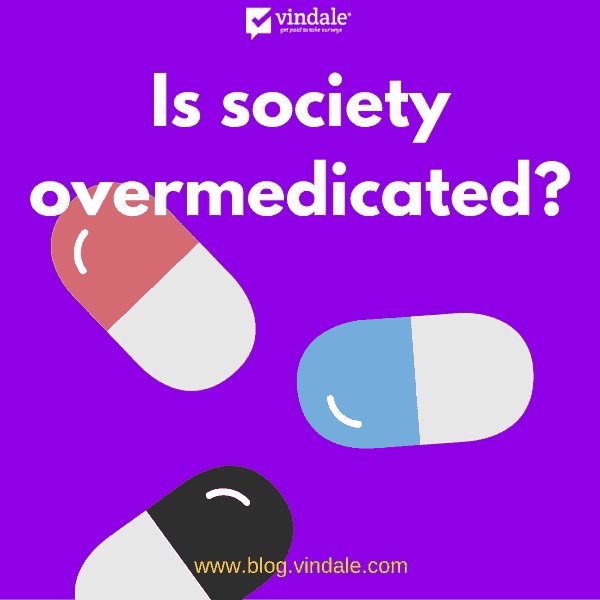 United States
June 8, 2016 9:36pm CST
I believe now and days that a lot people are over medicated for all kind of reason. Yes I do take medication when need but a lot of times I stick it out even if it hurts. I don't rush to medicate my kids unless its need. Some times when a doctor mentions medication I want to smack them in the face. Medication isn't always the answer some times we have to look at our environment, what we are eating, or sleeping habits, who we are around. Yes a lot of those things affect how we feel and think most of the time so a change in those can make thing you feel better. Other times I'm like oh okay that sounds right so lets do it. Thoughts my friends?
8 responses

• Philippines
9 Jun 16
yes don't take too much medicine,because it's not good unless it's needed.better take a herbal medicine

• United States
9 Jun 16
I don't personal believe in herbal medication but that is just me. Many other people do. I do believe that are bodies do work in such away a lot of times where we don't need medication.

• Philippines
9 Jun 16
If my daughters suffer some minor illnesses such as headache, I just double the nutritional supplements they take and let them rest. . I never give them medicines or pain relievers right away.

• United States
9 Jun 16
Yes, when I get headache i go for more caffeine, then rest if it doesn't work that's when I need pain reliever. I don't rush to it for the kids either.



• United States
11 Jun 16
@MGjhaud
that's good. I wish I don't have take vitamins bit have to and not only for me but my little bug.


• United States
10 Jun 16
very true. Those are what I call money hungry doctors.

• Philippines
11 Jun 16
@ShyBear88
You said it right. That's the reason I stopped working in a hospital institution. I can't bear to see some patients being a source of business by the doctors.

• United States
13 Jun 16
@Shavkat
I'm glad my kids doctor isn't like that. She doesn't push medication that much unless the kids are really sick and she can tell if they are but looking at their face and having a quick talk with us. Thankfully they are getting to point they don't get sick often anymore.

•
9 Jun 16
yes recently articles are being published on over usage of medicines particularly antibiotics. It is reported that because of over usage of antibiotics in future these medicines wont have effect on body.

We have to change the lifestyle and increase immunity power. yes medication is needed. but should be under limit.

• United States
9 Jun 16
boosting your immunity is hard and the only way to do that is actually get sick and a lot of it which is why little kids get sick all of the time. A lot of people are allergic to anitbodics so it does take them longer to get over things or multiple treatments before they are better. What we eat and who we are around does affect hat to some degree.

•
9 Jun 16
@ShyBear88
agreed, healthy food, good relations and regular exercise - will help us stay healthy.


• United States
9 Jun 16
yes the same as what we eat and what we do every day they also have negative influence as well as positive.

• Chile
9 Jun 16
Meds and all sorts of tests are applied in greater quantities than needed.

• United States
9 Dec 16
I think medication has become the easy solution for many things we could solve if we made some sacrifices (like giving up a vice) or did a little work like exercise. I definitely believe children are overmedicated--people don't want to deal with normal, active, curious kids so they give them a diagnosis of ADD/ADHD or whatever and make them into zombies. I'm sure there are some legitimate cases but too many normal children are victims of lazy adults.