Sneaky, sneaky!!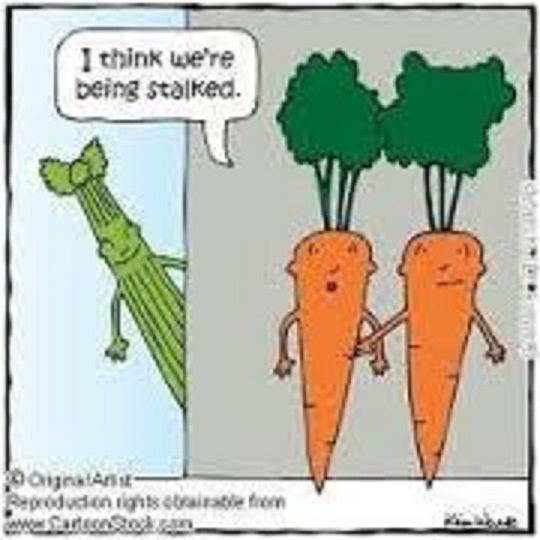 United States
June 23, 2016 4:49pm CST
"Hey, mom. Can we buy carrots?" I almost said no. But what mom in her right mind would deny her child's request for vegetables? I look at the bunch my son, C, is pointing at and smile. The carrots are yellow and purple. Today he ate his first purple carrot. His verdict? Carrots taste like laughter. Or at least, purple ones do! Lesson Learned? If you want a sneaky way to get your kids to eat some veggies you can: (a) Convince them that carrots will give x-ray night vision. (b) Show them that carrots make a great mic for singing and, in a pinch, a faux sword. (c) You can share the amazing "fact" that eating carrots turns you into a rabbit for 5 minutes (I timed it!) or.... (d) You can challenge your child to a carrot taste test. Because there are a literal rainbow of carrot colors out there to entice a child to eat healthy. From now on, purple carrots are always going to be on my shopping list!
3 responses

• Philippines
23 Jun 16
Great strategy but my son couldn't be tricked like that easily.

• Philippines
23 Jun 16
@Genipher
It's true and I told him so does the squash. But when he doesn't like eating it, nothing could convince him. He makes his own research hahaha.

• United States
24 Jun 16
@toniganzon
Mine used to love veggies...until they hit the age of 2 or so. Now many of them are picky eaters.

I was actually quite surprised that my pickiest eater
wanted
carrots. But, something new sometimes perks their interest. And purple carrots certainly were new!



• Toronto, Ontario
23 Jun 16
I love the coloured carrots.Most think they are weird, and unhealthy.