Happy Birthday America!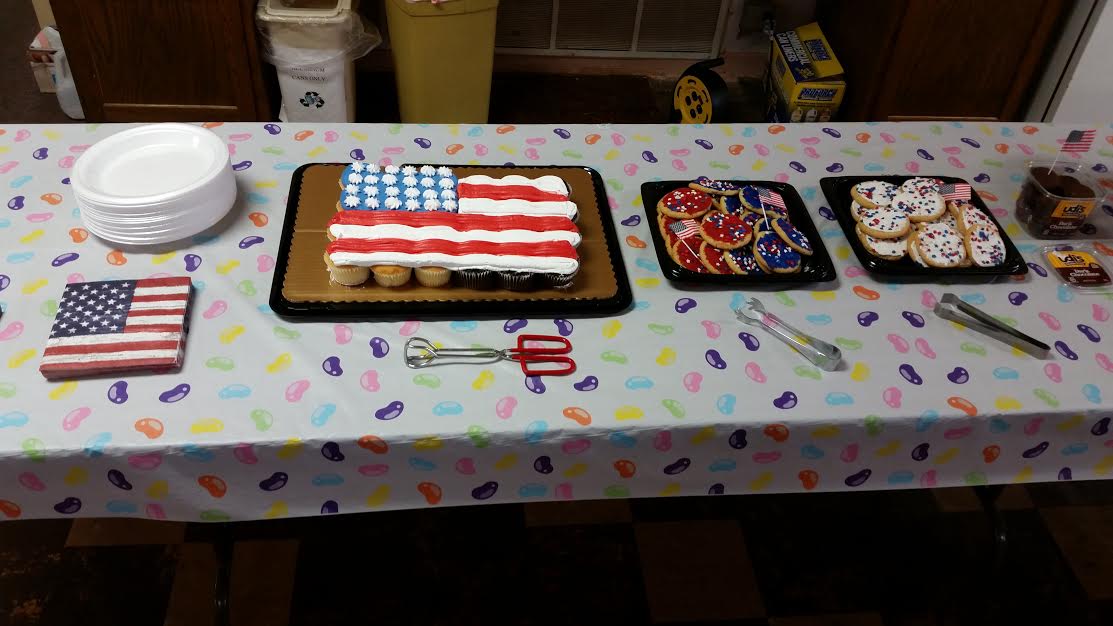 United States
July 4, 2016 1:14pm CST
The picture today is of part of the 4th of July spread that a couple brought to church yesterday for fellowship time. This morning we went to the parade. I really didn't want to go. I wanted to stay home and be on the computer. Oh well, I went and took lots of pictures to share on tsu and rabadaba. We will leave in a couple hours to head to my daughters house in Inman. I won't take the laptop because it's too much of a pain, but I will take both of my tablets. There will be some down time in between our bbq and when it gets dark to start shooting off our fireworks. I hope you are having a happy 4th, even if you aren't in the states. Any big plans for you today?
6 responses

• United States
5 Jul 16
Well i hope you enjoy your 4th and the weather stays good. I stayed home today and been cleaning and catching up on house work. I was gone all weekend so I needed the down time. Its definitely an early bed time for me as well.

• United States
4 Jul 16
Enjoy the 4th! I am working and we will watch one of the shows on tv this evening that is showing fireworks. Our local fireworks are cancelled because it is storming.

• United States
4 Jul 16
I have just mixed up a fruit salad for tonight and we will take the kids to get subway sandwiches. Of course I have a ton of things to do. We will watch fireworks tonight in McPherson.

• Rochester, New York
4 Jul 16
My siblings are partying , but I'm hanging home where it's quiet. lol I really don't want to go watch folks get hammered and stagger around drunk.


• United States
4 Jul 16
I was thinking about going to get some fruits but the lines must be long over there.