Stop looking at me!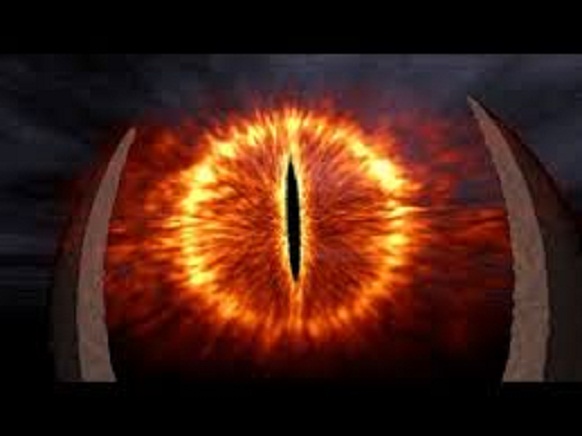 United States
July 17, 2016 5:48pm CST
I have this quirk where I can't write if anyone literate is hovering near me, looking over my shoulder, or sitting next to me. Today, being his day off, my hubby's been hanging out with me. I've loved having his attention...until I sat down to try to type. I sat for a good five minutes, feeling nervous and antsy before I turned to hubby and said,
"Oh, dearest husband of mine, as much as I love having you gaze upon my beauty and dote on my every desire, I must respectfully ask that you find something else to do so I can fulfill my purpose in life by writing to strangers on mylot."
Oh. Don't y'all talk to your spouse that way? No? Huh. Weird.

He gave me puppy dog eyes and, even though I told him how "purty" he was, he still moped as he walked away. My writing mojo became stronger with each step that he took. I felt as though I could be witty and smart as I furiously started typing. And then I felt it. Someone was
looking
at me. I felt my mojo trickling away... I turned and there was hubby, sitting on the end table across the room, gazing vaguely in my direction. "You're watching me from a distance, aren't you!" I accused. He grinned and immediately broke into song,
"From a distance the world looks blue and green,
and the snow-capped mountains white.
From a distance the ocean meets the stream,
and the eagle takes to flight....
Hubby is watching you. Hubby is watching you,
Hubby is watching you from a distance...
I looked him square in the eye, pointed my finger at him and said, "I am so
totally
writing about you now!" How many of y'all can't write when you're being watched?
4 responses

• Northampton, England
18 Jul 16
If mine isn't wearing his reading glasses, then I am safe.

• United States
16 Aug 16
I don't mind my hubby watching me as I write or type, but its the conversations that he wants to hold while I'm writing/typing....I usually say: "Honey, give me another half an hour and then we can discuss and finish your conversation because it sounds interesting." He's content then..... Sometimes when Im writing, my husband's words end up on my thread on whatever social media site I happen to be on. That's why I am notorious when it comes to proofreading and editing my responses and discussions.

• United States
17 Aug 16
This is just one of those things that I can't multi-task with. Same with when I'm on the phone. I can either hear who I'm talking to on the phone, or I can listen to one of the kids or hubby. I can't do both. That's funny that you type his words.

I do a lot of editing, too. It drives me crazy when I see a typo or the wrong "there" in my post. Nobody else may notice, but I do!!

• United States
17 Aug 16
@Genipher
Yes Gen, you and I are twins in this instance. I cannot multitask trying to listen to someone talking to me while I'm typing....it ain't happenin'

. Someone, unfortunately will be totally ignored...Its funny how we notice our typo errors and others at times don't. Usually they, people already know what we are/were trying to say/type anyway.

• United States
19 Jul 16
I couldn't care less about sports, but I swear my boyfriend/roommate knows all of the colors and brands of underpants that every member of every team is wearing each day, and I just don't want to hear the stats. But, he can never take even the slightest of hints, so I am often rolling my eyes, clenching my teeth and fists and screaming at him because he is interrupting my train of though.

• United States
17 Aug 16
@Genipher
I love that saying. Our train of thought being derailed. I will use that in my conversations with others if that happens to me.

• Canada
17 Jul 16
I totally get that. My daughter who writes gets it too. My wife not so much. Maybe I'll read it to them when I've finished but until then take a hike.