Flat vs Round Earth, What do you Think?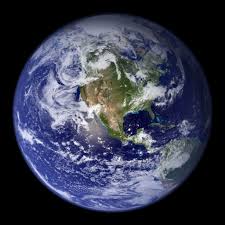 North Las Vegas, Nevada
July 21, 2016 10:54am CST
One of the oldest mysteries is "what is the shape of earth?" Erotosten succeeded to prove that Earth is a ball measuring the angle of the sun from 2 distant locations. And nearly managed to calculate the extent of Earth. From other side Aristotel knew for the roundness of Earth, by looking at the horizon and shape of Earth's shadow at the time of the monthly eclipses. The Europeans were thinking that the Earth is flat until the end of the Middle ages. Last years, this debate is becoming again actual. Nowadays on planes and satellites are appearing new conspiracy theories that there are openings in the poles of the Earth which lead to the inside of the hollow Earth. What do you think? Flat or Round?
7 responses

•
21 Jul 16
Due to this post I've just wasted some time looking at Hollow Earth Theories online! OMG! Seriously, some of the things people believe!

• North Las Vegas, Nevada
21 Jul 16
Lol sorry i just wanted an opinion, by the way yeah sad to think that there are even many people that still believe earth is Flat.

• United States
21 Jul 16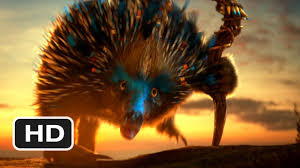 It was known that the earth was round before Aristotle. An ancient text said, "He sits enthroned above the circle of the earth, and its people are like grasshoppers. He stretches out the heavens like a canopy, and spreads them out like a tent to live in."--Isaiah 40:22 It was foretold!--The Echidna, Guardians of Ga'hoole

• Perth, Australia
3 Oct 16
I enjoy hearing both sides of this debate but I'm still going to have to say round.

• India
28 Jan 17
@VivaLaDani13
Flat doesn't even make sense to me. How did this become a debate by the way?


• Perth, Australia
29 Jan 17
@Daljinder
There are debates for anything and everything you can think of. It just happens. You can look up the reasons behind why people think it's flat......they are something else....

• India
29 Jan 17
@VivaLaDani13
Oh really? This I would have to look. Want to see how flat earth theory came about and what reasons they have to justify it.


• Toccoa, Georgia
21 Jul 16
It is round. Science proves it and around 5 years ago, it shocked me that some people still say it is flat. And there actually exists "A Flat Earth Society". I thought when I learned about it, "how crazy is that"!

• North Las Vegas, Nevada
21 Jul 16
No matter how much you prove people will still keep going by their opinions.. The sad thing is that many people believe that Earth is flat.


• Hyderabad, India
22 Jul 16
What is fun in flat surface we can run to end , round is see in all shape of earth in plants , human and other things ,