Selling Jewelry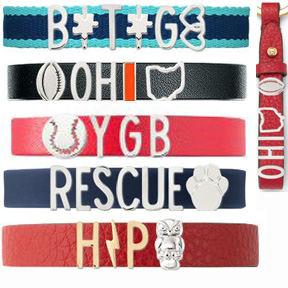 August 2, 2016 10:51am CST
So, most of you don't know me "in real life" but if you did you would find it downright hysterical that I have signed up to sell jewelry. I am NOT a jewelry person. But I love 'meaningful' stuff. I always want clothes, tattoos, key chains etc. to have meaning to me, and to represent something I like. So when I found this customizable jewelry stuff I just fell in love. So I signed up for the kit which makes me a 'seller' I'm totally not interested in having parties and socials and posting all over facebook about it. I HATE when people sell MLM stuff and that's all I ever see. I myself actually sell 3 other things (plexus, norwex and DoTerra) but I never post about it because I only 'sell' to get the discount. Anyway, there's no real purpose to this post. Just that it's funny that I've signed up to sell jewelry. Who knows. maybe I'll be great at it. I'll let you all know if I become a millionaire!
5 responses

• Philippines
2 Aug 16
Good luck to your budding business! The jewelry you're selling seems great, it's not just as an accessory but there's a meaning behind them. That's a good marketing strategy actually: you're not selling just jewelry but more like helping customers preserve memories through those items.


•
3 Aug 16
Yep. The company talks about 'telling your story' through jewelry. Which is what I liked about it. Not just another fancy whatever.

• Philippines
3 Aug 16
@MakingCents
That's good for keepsakes and souvenirs too, not just to accessorize your wardrobe.

• Italy
2 Aug 16
Aww, there's always a first time I guess.

Well, as you see jewels in a different perspective than how most sellers do, that will make your products unique and maybe you'll make a good fortune. Hopefully you won't regret your choice later.

From what I've understood, you make jewels on demand, right? Or do you just choose the designs yourself and then sell? Best of luck on that, by the way.


•
3 Aug 16
On demand. It's a newish company. Basically they have different charms and the designer (me) makes designs and then the consumer decides what they like. It's a pretty cool concept.

• Philippines
2 Aug 16
Who knwos, it can be your real break?