Coincidence?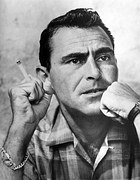 United States
August 10, 2016 4:03pm CST
I haven't believed in coincidence for a very long time. And something happened today to make me reconsider that. I'd ordered something for my kitchen from amazon last week. It was due to be delivered yesterday. And sure enough, in the afternoon I received an email that my package had been left in my mailbox. So I rushed down to get it and when I opened my mailbox...it was empty. I came back up and called the post office but they'd already closed. I checked amazon's regulations for handling this kind of situation. It said that I would have to wait 48 hours before letting them know I'd never received my order. Today I got on the elevator to see if I could catch the mailman to ask him about my package. Another woman from my floor was on the elevator, holding a box. And she told me an interesting story. The fill-in mail carrier yesterday put a package in her mailbox that didn't belong to her. She was bringing it downstairs to try and catch the mailman to let him know. When she showed me the package...well, of course, it was mine! lol We had a good laugh about it. She handed me the package and everything is good now. In a building of this size, what are the odds that we would have been in the elevator at the same time, for the same reason? Just blows my mind! -Claudia- image from pixabay (Rod Serling of The Twilight Zone)
10 responses

• Roseburg, Oregon
10 Aug 16
You were very lucky that she had your package. Like you said what are the odds that would happen.

• United States
10 Aug 16
I know, right? So strange and yet I'm so happy that it did happen that way. Not sure how I would have found the package otherwise!

• United States
10 Aug 16
Did you by chance say a little prayer about your package, that is what I would have done and his answer would not have surprised me at all,lol God is so good.

• Greencastle, Indiana
10 Aug 16
wow that's just so IRONIC this just was one of them times where god puts us where we need to be. glad to know you got your package safe& sound.

• United States
10 Aug 16
Yes, I'm so grateful that we ran into one another like that.


• United States
12 Aug 16
No, if she had caught the mailman he would have seen my apartment number on the package and probably brought it to me. She could easily have walked down the hall and knocked on my door. But she never looked at the apartment number. She only saw that the name was not hers. But it's all okay now.

• United States
11 Aug 16
'twas fate! lol, i'm glad'ja got'cher package, hon. the dingbat that's deliverin' our mail's back to her antics. my box 'twas filled with the folks mail a mile to the north...again.

• United States
11 Aug 16
Our normal mail carrier knows me, so I know he would have rung my apartment about the package. But since we had someone new, and she was not familiar with all the names and addresses of this place, I guess she made mistakes. But it's all good now.


• Philippines
11 Aug 16
It's so nice when something like that happens . It's as if it is really a coincidence or an intervention of heaven .