Quick thoughts 8/19/16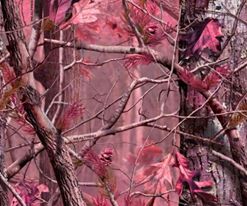 Wausau, Wisconsin
August 19, 2016 7:42pm CST
So I finally ordered my hot pink camo twin comforter through Mercari for $35. I have ordered a lot from there and love the stuff. I can't wait to get it next week. Hubby is a little mad but its okay. He is fine with it. He thinks my aunt bought it for a late birthday present lol. Fine by me. I am catching up on my tv show "I (Almost) Got Away With It" which is a good show. Have you seen it? What do you think of it? I have quite a few shows I watch but tonight I am catching up on my DVR. What is everyone up to tonight? I have to get some sales stuff together because I have business tomorrow to make money so I can get milk and bread for sure. Well, off for now. More to come.
5 responses

• Garden Grove, California
20 Aug 16
Im off to read and respond interacting too notifications too

• Wausau, Wisconsin
20 Aug 16
I didn't do my notifictaions but doing them now as we speak lol

• Virginia Beach, Virginia
20 Aug 16
Did you know that your posts about needing money and spending money conflict? In one you're having to sell off possessions to pay bills, buy bread and milk and the next you're spending what you can't afford on something that you don't really need. I realize that's it's none of my business but i can see the obvious problem.

• Wausau, Wisconsin
20 Aug 16
Yes I know. I am not worried. I always figure things out. Its all good though

• Paradise, California
20 Aug 16
Is that the show on ID? I have seen it a couple times. I like true crime stories once in awhile. Too much and I start thinking the whole world is too scary to llve in. The comforter will be nice. Take a pic for us when it gets there! Nothing tonight except watching shows. . . kinda headachy. We have some problems around here and a lot of frustration. Just trying to forget about it momentarily. I'm watching "Billions." Paul Giamatti is so good.

• Wausau, Wisconsin
20 Aug 16
Yes it is. People are mad I am complaining about financial issues but yet I am buying stuff. I keep saying I always figure things out. Lol.


• Wausau, Wisconsin
20 Aug 16
We figured things out. People are working with us.


• Wausau, Wisconsin
20 Aug 16
Today is gloomy day so it is lazy day for us.

• London, England
20 Aug 16
@carebear29
A murky day here, so I've been watching Star Trek.