Totopoca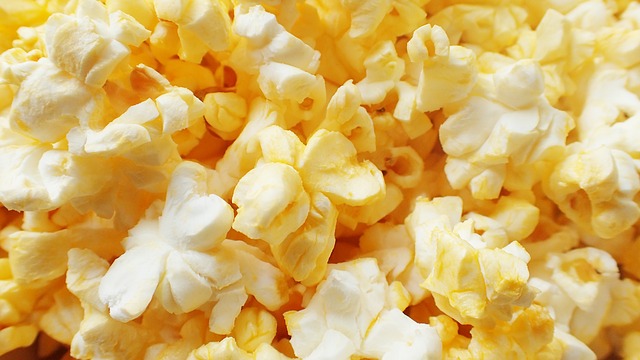 United States
August 23, 2016 4:11pm CST
Do you know what this word means? Unless you speak Aztec you probably are not familiar with it. Long, long, long before the first movie theater ever opened up the Aztecs were eating popcorn. They are credited with discovering popcorn over 3,000 years ago. Remember that the next time you're eating popcorn while watching a movie. So what does the word, 'totopoca' mean? It means, "The sound of popcorn popping." And now you know......
8 responses


• United States
23 Aug 16
The way I look at it is that something natural from nature isn't 'invented' by humans (unless it's genetically modified--and then it's not natural). Plants in nature aren't invented by humans but rather by The Creator. It is humans that discover the uses of those plants. The original popcorn came from a wild corn plant known as teosinte that grew in the area that is now Mexico. This wild corn was not fit to make into cornmeal as other corn species were but the Aztec discovered that when teosinte kernels fell on the hot rocks of Aztec fireplaces that they popped open. When they tried the popped kernels they really liked it so they began cultivating the teosinte corn and then popcorn became a staple snack for them. They didn't invent or create popcorn. They discovered it by accident.

• United States
23 Aug 16
@MALUSE
- My dictionary defines,
invent
thusly: 1. to think up, 2. to think out or produce, 3. to originate. I suppose that you are correct in that the Aztec invented, or originated, the cultivation of teosinte for the purposes of producing a delicious snack. I stand corrected. What I don't know is who 'invented' the notion of pouring hot melted butter over popcorn. Does anyone know this?


• Paradise, California
23 Aug 16
It does sound descriptive of that

• United States
23 Aug 16
It does, doesn't it. I like words that sound like what they mean.

• United States
24 Aug 16
I appreciate this little tidbit of information. Now I'm hungry, and I'm going to make some popcorn.


• Canada
23 Aug 16
That us very interesting. I never knew that before! Every day that I come on here I learn something new and interesting. Great post.

• Garden Grove, California
23 Aug 16
thanks I learn new things on mylot every 'day totopoca means the sound of popcorn popping