Late night discussion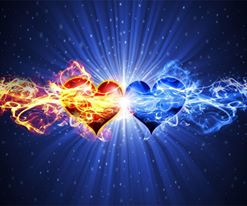 Wausau, Wisconsin
August 24, 2016 1:26am CST
Well, my house is pretty much cleaned. It will officially be done by Sunday night. I even told my husband his stuff needed to be done no matter what. I have to go to my cable company tomorrow before I go downtown and change in his cable box (my sons.) I am sitting here at 1:15am writing a blog and listening to the rain. My son is trying to go to bed in his own room which will be nice now. And I just scored a Childrens Smartwatch GPS Tracker on AMZ Reviews for $12.99 (original price $25.99.) I can't wait to get it. I am already Christmas shopping for Dean and his 5th birthday is around the corner. I can't wait. Well, I am going to catch up here and enjoy the rest of the internet lol. Later.
7 responses


• Wausau, Wisconsin
26 Aug 16
I blog a lot from my iPhone now

• London, England
26 Aug 16
@carebear29
I've thought about it from my phone, but lacked the enthusiasm!

• Garden Grove, California
24 Aug 16
enjoy your evening but do get some sleep.your boy is really cute

• Canada
24 Aug 16
It is never to early, in my opinion, to start Christmas shopping. It makes things easier when the holiday gets closer. I haven't started my shopping yet but I plan to do so in the next month or so. There has been years where I left it until last minute and then it just becomes stressful and it makes it hard to enjoy the holiday. Great deal the the Childrens tracker. It is always nice to get a deal.

• Wausau, Wisconsin
26 Aug 16
Right plus his bday is right around the corner

• Philippines
24 Aug 16
well, that is good, at least you are still earning up to this hour. he he

• Hyderabad, India
24 Aug 16
So people are getting ready for Christmas shopping. Good news.


• Wausau, Wisconsin
26 Aug 16
Sounds like gift cards lol for your boys