Michael Jackson's birthday today! I had to do this! haha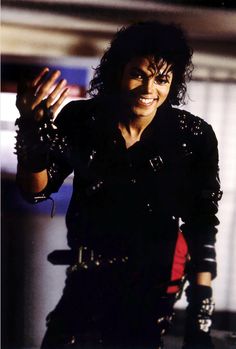 Perth, Australia
August 28, 2016 3:39pm CST
If you know me well enough now, you totally knew I was going to do a post on Michael Jackson today.

Here in Australia it is the 29th of August which is MJ's birthday. I understand that a majority of you are still in the 28th of August. I'm from the future you see.

I can't tell you how much fun I had finding a picture for this discussion. Spent like 40 minutes searching on Google for one.

I used to get teased a lot by my friends in school when they found out I was a fan but nowadays I don't care. I love the dude. I may never have known him personally or vice versa but he helped me a lot when times were rough in my childhood. So whether you like him, hate him or unsure, I still want to say a big *HAPPY BIRTHDAY* to Michael.

And now to ask a cliche question. What are your favourite songs of MJ?
10 responses

•
28 Aug 16
Yes he still is one of my favorites and I think Thriller and man in the mirror are my two favorites. Happy birthday Michael Jackson gone but not forgotten.

• Perth, Australia
28 Aug 16
@AutumnSnow
Those are awesome songs. Man in the Mirror is just lovely too. Great message and the film clip for it is amazing.

• United Kingdom
28 Aug 16
I like man in the mirror too...i'd forgotten that one.

• Canada
28 Aug 16
I also like Man In The Mirror

• El Paso, Texas
29 Aug 16
Thriller ...... it's the best video he ever did. By the way I liked him too and I still think the media was totally unfair to him.

• Perth, Australia
29 Aug 16
@rebelann
Thriller was amazing! I really liked Ghost too. That music video was cool and I liked the story to it. And definitely. The media destroyed him but that's what they do! They don't care whose life they are exposing or ruining. Just as long as they get that pay check!


• India
29 Aug 16
@rebelann
@VivaLaDani13
When all of that was happening, I used to hear everyone talking about him rudely and make fun. And you know what was the funniest thing? They watched and listened to HIS music. Hypocrites! Gossip is all they wanted. I don't know every-time I have heard Michael's comments or even watched his videos, I don't see him the way media portrayed him. I might be wrong but I usually am not when it comes to judging a person's character. I have a sneaking suspicion that Michael p*ssed off wrong people and they got together to take him down. Whatever happened with him, is an example of how powerful media can be. But it is also an example that someone like Michael Jackson can never be destroyed. No matter how much scheming and cunning plots anyone came up with. He was, he still is and will always be a LEGEND. And THAT right there is enough of a slap on haters!

• El Paso, Texas
29 Aug 16
I always felt sorry for him
@Daljinder
at 5 years old he was already being exploited by his father to earn money, then here in the states many who did not like pop music made fun of him and his brothers. He had awesome talent but in my opinion he was a lost soul who just wanted to be accepted by people. I think the media did something similar to Britney Spears. Perhaps parents should keep their talented children hidden from the media until they are old enough to fend off the horror reporters place upon them. I hate the paparazzi and wish those who do that kind of work would NOT find stories to write.


• Gainesville, Florida
29 Aug 16
Happy (Australian) birthday to Michael Jackson! Probably my favorite MJ song is Smooth Criminal, but I also really like Beat It, since it was the first MJ song I had ever heard!

• Perth, Australia
29 Aug 16
@moffittjc
I remember when I was younger, like 11, I'd actually make him a birthday cake lol Yeah Smooth Criminal is just awesome! And Beat It!....ok well to me they are all awesome!


• Gainesville, Florida
29 Aug 16
@VivaLaDani13
Wow, you really are an rabid MJ fan, aren't you? lol Once, when I was in college, I was boarding a plane in Orlando, FL to fly home to see my parents. Just after the plane had loaded all the passengers and was getting ready to depart, we were told our flight was cancelled, and we all had to get off the plane. No sooner had we all gotten off that in comes strutting MJ with his pet monkey, and goes and boards the plane we just got off of! It turns out that his private jet had mechanical problems, and he needed to get somewhere quickly, so the airline gave him our plane! A lot of people were really upset, but I thought it was the coolest thing ever! lol

• India
29 Aug 16
@moffittjc
WOW You saw MJ? How cool is that? I can see how it would have caused inconvenience to other passengers. I think airlines should have asked the passengers. I am sure they wouldn't have had any issues and no one would have been upset then.


• Banks, Oregon
28 Aug 16
Happy birthday Michael Jackson, at least in Australia anyways lol.

• Perth, Australia
28 Aug 16
@TRBRocks420
haha yay! Like having two birthday!


• Banks, Oregon
28 Aug 16
@VivaLaDani13
That gives me an idea, now I can say, it's my birthday in Australia. So, I can celebrate 2 days lol.

• Perth, Australia
28 Aug 16
@TRBRocks420
Dude do it!


February 27th? Or was it 26th?


• Canada
28 Aug 16
Happy birthday Michael! There are so many of them of course Ben and then there is Billie Jean, Black and White and Thriller just to name a few. All his music was amazing. There will never be another like him.

• Perth, Australia
28 Aug 16
@Happy2BeMe
Really awesome songs that you mentioned! It's why I wont be able to pick one for myself. I loved everything he did.

• United States
30 Aug 16
I was not fond of him although he had some good music, there were a few songs that made an impact-- Black and White was one of them

• Perth, Australia
31 Aug 16
@enlightenedpsych2
Yeah a lot of people were not fond of him. It's like any celebrity or any person in general. We are all liked, loved and hated by others. It's natural. But yes some songs were just very inspiring and touched hearts.

• Mumbai, India
29 Aug 16
happy birthday from my side

• Perth, Australia
29 Aug 16
@snehakeshri
YAY!


• United States
28 Aug 16
Great picture you used. He was so talented, never be another artist like him ever.

• Perth, Australia
28 Aug 16
@Susan2015
I eventually found one lol I agree with you. I know many imitate him which is cool but I am doubting there will be another like him.

• United Kingdom
28 Aug 16
happy birthday to mj for tomorrow

smooth criminal is probably my favourite. I used to be a smooth criminal...until I got busted



• Perth, Australia
28 Aug 16
@Mike197602
aw it's ok Mike!

And yeah that is an awesome song! Love the outfit he wore in the music video.



• Perth, Australia
29 Aug 16
@sishy7
That's awesome! I remember years ago I was online ( I forget which site, some random chat room I think ) and I was talking about MJ and this dude was like "Who is Michael Jackson?" My jaw hit the floor lol

• Uzbekistan
29 Aug 16