school lunch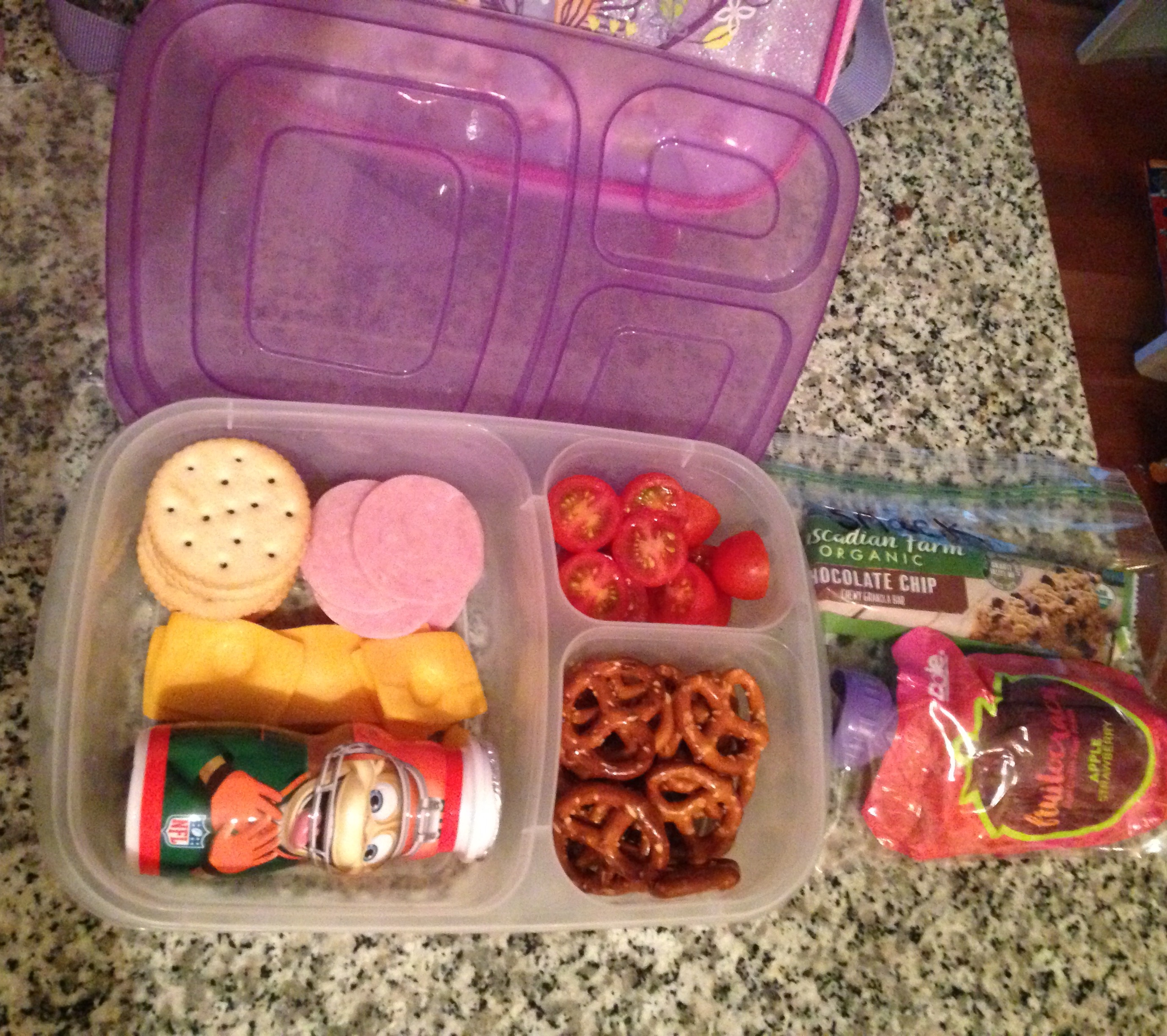 United States
August 28, 2016 7:20pm CST
My daughter's lunch is packed and in the refrigerator awaiting for tomorrow morning. So the lunch I packed I think is okay for her first day. I gave her the option of either bring or buying her lunch for the first day of school. She wanted me to pack her a lunch. So then that came down to did she want a sandwich or a lunchable. My daughter had a choice she went with a lunchable. She has crackers, cheese, ham, tomatoes, and pretzels for her lunch. For her snack she has apple sauce and a granola bar. This is the first time I'm packing a lunch of my daughter to go to school.
6 responses

• United States
30 Aug 16
I been packing my lunches too as they haven't had anything good at work to eat. Today I packed a hot pocket, pretzels, string cheese and black olives. Then bringing a bag of popcorn for a snack in case i get hungry until I get my dinner break which isn't til 5pm. I need to go shopping and get fruits and veggies but i am broke til pay day so just eating what we have until then.

• United States
30 Aug 16
I need to get some more lunch stuff for the kids from the store. My husband pay check should be in tonight at midnight

• United States
31 Aug 16
@ShyBear88
Lucky. I don't get paid til next thursday but i may cut into my savings just to get more things for lunches to get me by the rest of the week as we are out of bread etc.

• United States
1 Sep 16
@Blondie2222
tomorrow she is probably buying lunch. Our sandwich meat started to go bad day

• United States
29 Aug 16

• United States
29 Aug 16
Thanks,mintryed to pack as healthy as I could with food I know she likes

• Jacksonville, Florida
29 Aug 16
Sounds like a healthy lunch. =) I'm sure she will enjoy it.

• United States
29 Aug 16
I was trying to keep it healthy with no sweets other then like fruit.

• United States
29 Aug 16
So she's starting kindergarten then? That's a healthy looking lunch.

• United States
29 Aug 16
Yes, she starts kindergarten tomorrow morning. I try to keep it as healthy as I could.

• Garden Grove, California
29 Aug 16
and a v ery good and healthy lunch it is too good for you.

• United States
29 Aug 16
it'll be good for her to have a healthy lunch for her little body.