God's Intervention!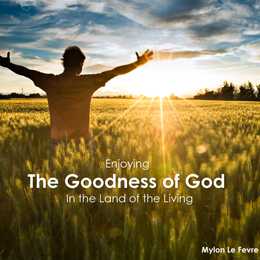 United States
August 29, 2016 2:09pm CST
My Son told my husband that he walked into their home after work and it was like over 100 degrees. Their central air quit working, ugh! Well he knew it was going to cost some big bucks to replace it! However he found the number for the central air system and it just so happened that that was thee last day the central air was covered under the warranty when they bought there home not quite a year ago! All he would have to pay is $75.00 to have someone come out and replace it! Talk about God working. He shouted at work (he's a policeman) Glory be to God and all the others guys shouted "God is good all the time!" I do not believe in coincidences I believe that God works on our behalf anonymously. He is such a good God and gracious to us. We really need to count our blessings every day. Especially in light of some of the horrible things that go one in our world! Picture by bing.com
7 responses

• Canada
29 Aug 16
Yes, we do need to count our blessings every day. We tend to take everything for granted and we shouldn't!!

• United States
30 Aug 16
@HateI2iron
I am also guilty of taking things for granted. O Lord forgive us when we take things for granted and thank You for all Your many blessings seen and unseen.


• Daytona Beach, Florida
29 Aug 16
@Butchcass4
a most wonderful story filled with hope. Our water heater just went on the blink and we haven't even had it for a whole year. We do have the guarantee but can you imagine we would have to take it down, empty the water and cart it off to be fixed. After your story I am going to pray tonight for God's intervention and perhaps there is a better solution.


• United States
30 Aug 16
@RasmaSandra
I am praying for you too that the company will send someone out in a much better way. I join you in your prayers as God cares about every detail in our lives. Please let me know how you make out.



• United States
29 Aug 16
Well, I am so pleased about that divine intervention! Yes, God had a hand in that one!

• United States
30 Aug 16
@Corbin5
Isn't He wonderful! If they would have had to have it replaced it would have cost over $5,000.00, which they may have had to take a loan out which they've been working so hard to stay out of debt and have good credit. So again Lord Thank You. We love You Lord and thank You for helping this young couple. We just know You'll bless them with a healthy baby too in Jesus' name.


• United States
30 Aug 16
@Butchcass4
My prayers are with them regarding a healthy baby.

• United States
30 Aug 16
@Corbin5
I can't tell you how very much that means to me, grandma! Please also pray that God would make a way for me to see my grandchildren. The closest is about 45 minutes away which isn't bad but we still don't see much of each other. The my daughter with her 3 are 2 hours away. Then my oldest son is in SC and my youngest Son whom you know is working on a family their in NC. I just feel I'm missing out on so much. Thankyou Deborah you are so very kind to pray for me and my family.





• United States
30 Aug 16
@peavey
Yes it is awesome and absolutely God is good all the time even when it seems like He's not there He is. I try to count my blessings daily sometimes I forget. Lord help me to remember Your many mercies and blessings upon us You are so good to us and do not punish us as we deserve




• United States
30 Aug 16
@Butchcass4
We don't always recognize His goodness, either. He sees things differently.


• United States
31 Aug 16
@peavey
You are absolutely right in that He sees things differently than we do. I'm so glad He is all knowing, all seeing, all powerful, every where at all times God. Thank You Lord for Your new mercies every day




• United States
30 Aug 16
@paigea
I know and it just so happened the last day of warranty coverage? God is so good. My Son couldn't believe it when he got off the phone he shouted something like Jesus is so good and the rest of the police officers shouted"God is good all the time"! I just love it when people give God the praise He is so due!



• Roseburg, Oregon
29 Aug 16
your husband was sure lucky to have it fixed and it was covered under warranty.

• United States
30 Aug 16
@jstory07
No it was my Sons central air system that went and it just so happened they had warranty that last day when it happened so it saved me a whole lot of money. They only had to pay $75.00 to have it repaired or replaced