Is Technology everything today ?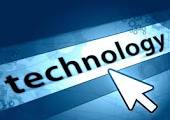 Delhi, India
September 25, 2016 6:30am CST
It is safe to believe that all of us are getting addicted to "Technology". We may not imagine the world without "Technology" anymore. If we travel to the countryside, we get bored in the absence or erratic access to "Technological" tools. It is absolutely true that the Western Nations such as U.S, U.K, European countries along with Australia and Japan were exposed to "Technology" way earlier than "Developing Countries" and have gone through the evolutionary stages due to getting exposed to it. Whereas Developing world has begun to observe the changes in itself due to the exposition to "Technology" now. Is Human race becoming a Slave of "Technology" ?
4 responses

• United States
26 Sep 16
I think as a whole yes the human race is becoming a slave to technology, but there are many individuals that are not, and I like to think I am one of them, I use technology, I have an online business but I try to only use my computer for work and limit my free time on it, I jumped off the smart phone/cell phone bandwagon over 2 years ago and love it, giving up technology even a small device gives so much freedom. However I understand that technology is important but I feel like we as a human race are relying on it to much, when our social interactions are being replaced with text messages and on entertainment focuses around only technology it becomes a problem. I also feel like that some technology does not help us grow intellectually , and in fact suppresses us because we do not have to use our brains to think as hard and be creative. I personally enjoy the absence of technology, and countryside because I can use my creativity, and clear my head. I wish more people could learn how important it is to let go of technology sometimes. Technology can be a good thing but if we focus on it to much it can become a bad thing.

• Delhi, India
26 Sep 16
First : Congratulations for applying such self-control. It is absolutely important to do things in balanced manner as Buddhism preaches. It is really amazing that you use computer just for work. But miniscule number of people can use Self- Control not many.

• Ciudad De Mexico, Mexico
25 Sep 16
For many, technology is necessary. Technology aloows many people to do many things that in the past was very difficult to achieve. Even though technology may be harmful, it´s still needed for human development, which can not be changed, as one cannpt go back in time and change the course of history.

• Delhi, India
25 Sep 16
As Everything has pros and cons so is with Technology. But is it not that its Cons have begun to dominate its Pro.

• Philippines
4 Dec
yes people nowadays are a slave of technology. it somehow helps though to amuse yourself even just inside you;re home, so it means you dont need to go outside and talk to criticizing or bad neighbours. and for children they dont need to mingle to bully playmates they canjust play on a computer or tablet now. amazing right!