Topics you won't discuss

Ringgold, Virginia
September 27, 2016 10:58pm CST
I think we all have topics that we try to steer away from because it makes us uncomfortable. The one topic I won't discuss is politics. The main reason is because everyone seems to get into a big argument when you don't support their candidate. People's rude side comes out when politics are involved. What are some topics you don't discuss?
9 responses

• India
28 Sep 16
Mainly religious stuff, as some people get hell bent on proving that their religion is better than other.

• India
28 Sep 16
@ms1864
I appreciate your kindness thank you :), about display picture this is the link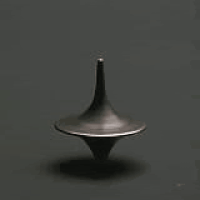 Discover & Share this Spinning GIF with everyone you know. GIPHY is how you search, share, discover, and create GIFs.


•
28 Sep 16
In case I'll post discussions, I'll make sure the topic is not politics, religion, or music. When I respond to other's discussion, I skip those mentioned topics. Reason: I was never interested in any of the three.

• Ringgold, Virginia
28 Sep 16
@rina110383
I think I can handle discussing music more so than politics and religion.

• Singapore, Singapore
28 Sep 16
i don't discuss politics, race, religion related topics. I think it's sensitive and not so nice. everyone has their own preferences.

• Ringgold, Virginia
28 Sep 16
@XinfulThotz
You make a good point. Those are sensitive topics.

• Philippines
28 Sep 16
Politics and religion. Plus, I don't enjoy discussing about negative things.

• Ringgold, Virginia
28 Sep 16
@toniganzon
I know what you mean, I try to stay away from negative news.

• Philippines
29 Sep 16
@dramagirl26
Unreasonable rants, if there's such thing. I don't like reading those.


• Ringgold, Virginia
28 Sep 16
@TheHorse
Have you ever had someone try to argue one of your discussions?

• Bangalore, India
28 Sep 16
Well politics sure...because it doesn't interest me... and religious topics are risky too...but i do comment on some. ..depending on how the person has written it. Most other topics are harmless...but some people have the capacity to argue on about anything.

• Ringgold, Virginia
28 Sep 16
@ms1864
You make a good point, people will argue about anything no matter what the subject is.

• Orangeville, Ontario
28 Sep 16
There were a lot of comments on Facebook after last night's political debate. They assumed that everyone felt the same way about the debate but soon learned that not everyone was on the same page. I am Canadian so felt I don't have a right to say anything (though I had A LOT to say), but I won't talk politics and sometime religion.

• Ringgold, Virginia
28 Sep 16
@patgalca
Those are two topics I've learned to stay clear of.

• Los Angeles, California
22 Oct 16
You got that right. Every time I go there, it's just frustrating.