Last nights dinner.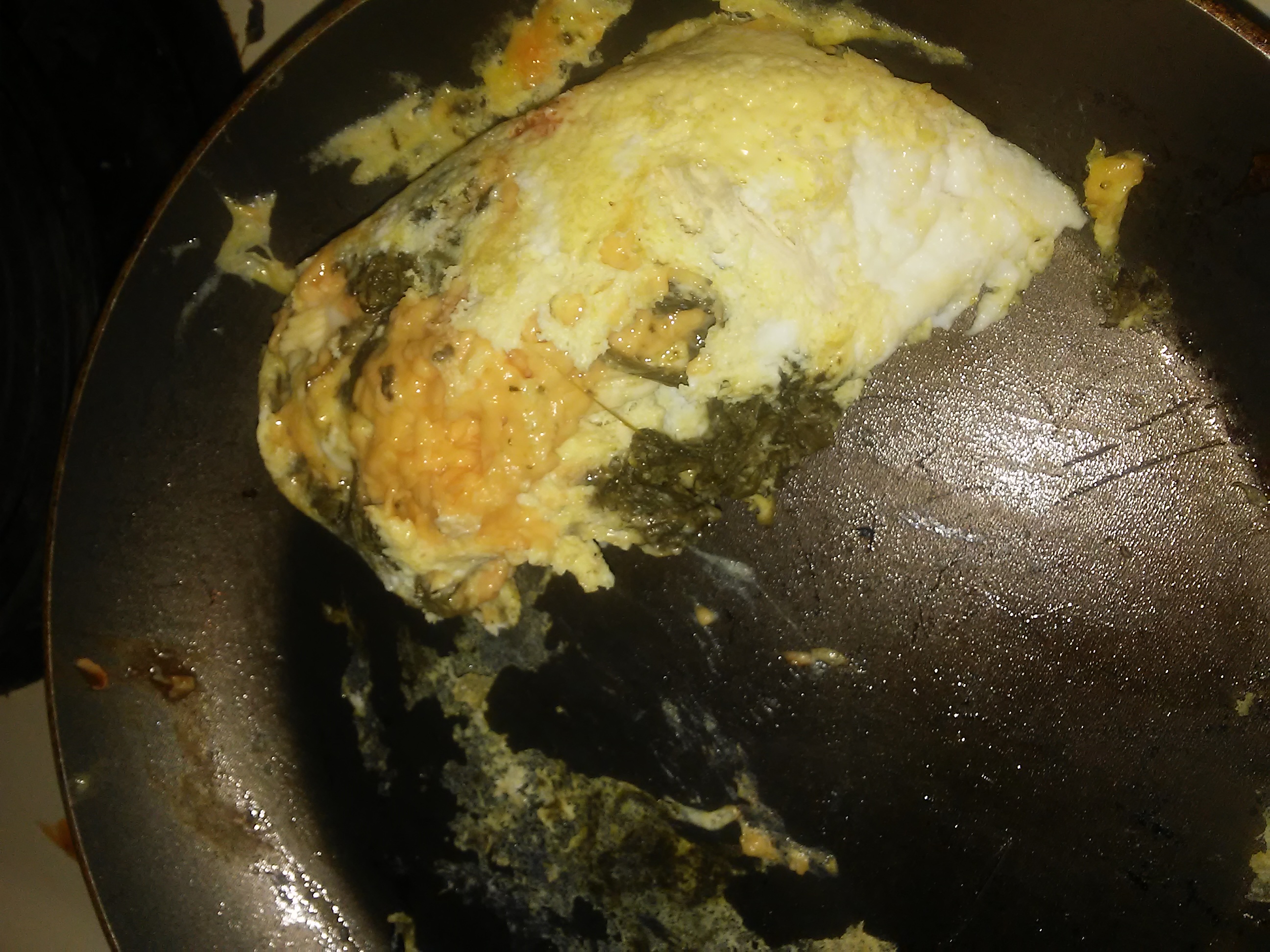 Defuniak Springs, Florida
October 6, 2016 9:16am CST
I wasn't feeling that great so I didn't make anything too over the top for dinner, but since the other half wanted spinach- I decided to make myself a spinach omelette. It actually turned into a chicken, spinach and cheese omelette and it was pretty darn good even if it isn't all that appealing to the eye. Might have to make one for lunch today.
5 responses

• United States
6 Oct 16
Looks good to me! I love omelets! I may have to plan that for dinner one night soon.

• Defuniak Springs, Florida
6 Oct 16
We bought five dozen eggs the last time we went to the grocery store so I have been eating a lot of eggs.

• Garden Grove, California
8 Oct 16
looks yucky but sounds really good yummy in fact.

• San Jose, California
7 Oct 16
I'm not very good at making omelets, but I adore them. I often make scrambles, or serve the same sort of things that would go inside omelets alongside scrambled eggs.

• New Delhi, India
6 Oct 16
Good it is always good to keep experimenting...... How did it taste?