It Hasn't Stopped Raining Here ALL Day.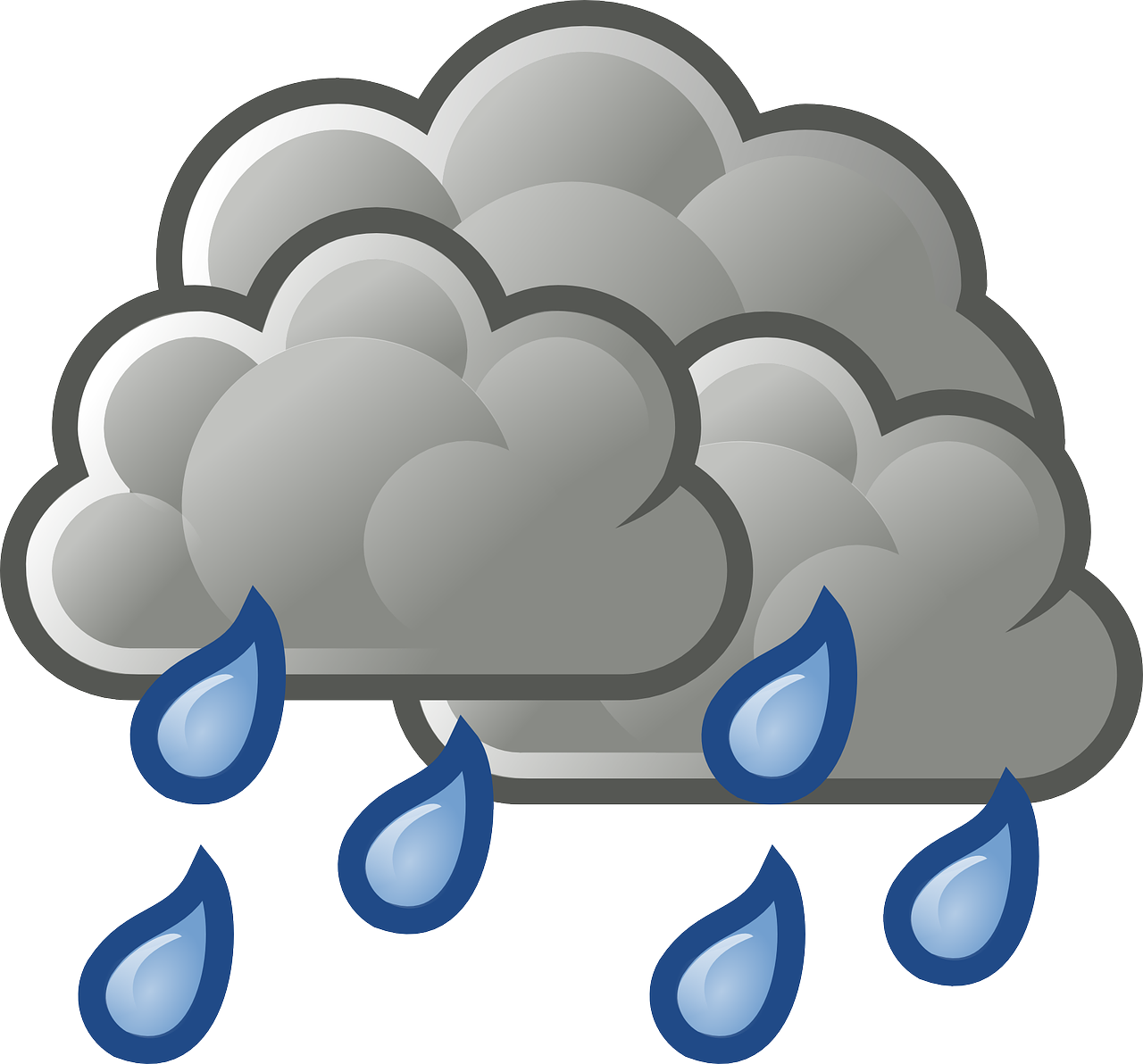 United States
October 8, 2016 10:07pm CST
I am so afraid that the ground is so saturated that some of our trees are going to come down. The wind is blowing also, with gusts. All this is, no doubt, as a result of Hurricane Matthew moving up the east coast. I hope all this stormy weather moves out of here by tomorrow. So much damage has been done by this storm, and many lives have been lost. Our power went off momentarily today, while I was on the computer. But, it wasn't from the storm. A car hit a power pole on our road. My daughter-in-law saw the whole thing. She said a girl, who may have been texting, went off the road three cars in front of her and then over corrected and ended up on the other side of the road, almost hitting an older man in his car, head-on. He swerved and ended up going through a fence and she hit the electric pole, knocking out the power. Texting and driving is asking for trouble. This girl was injured. I don't know how badly and her car was totaled. Don't be a distracted driver and cause an accident that you may not survive.
6 responses

• India
9 Oct 16
I am surprised after all those accidents happenning people stll text while they are driving.

• United States
10 Oct 16
My phone is not accessible when I am in my car. I feel that any phone call can wait until I turn off the key. If a person leaves a message, I will call them back later. Until recently, we never even had the OPTION to even talk on a telephone in the car, so it's not that important to do so now.

• India
12 Oct 16
@IreneVincent
I did forget to take the phone one day.I was worried about that.Anyway nothing happened.So,we can always wait.

• United States
12 Oct 16
@silvermist
I've forgotten my phone a few times. I'm not tied to it like some people. But, I realize that it is handy in case of an emergency.


• United States
9 Oct 16
We would love to take away some of your rain (we get none). I see all these almost accidents daily . . . pokey drivers due to their phones (or their lack of control in using them while driving).

• United States
10 Oct 16
So, there must be drought conditions in your area. Where are you? We have flooding here. It's crazy that the rain is not evenly distributed, but weather patterns have been messed up now for a long time. Even years ago, there were droughts in one place and flooding in another.

• United States
10 Oct 16
@IreneVincent
Yep - drought conditions have been here a while in Southern California. There are spots that get flash floods (which isn't good), but in our area we get nothing. It'd be nice if Mother Nature could be a little more balanced

.

• United States
12 Oct 16
@much2say
I know that too little rain is sometimes just as bad as too much rain, but for different reasons.


• Indonesia
9 Oct 16
hello

.in my city there was raining season for over 1 years know there was no summer time like it was usually did.i dont know why but because of it there is often flood that occured all over the city.i hope the raining season finished already


• United States
9 Oct 16
You had a long rainy season. I'm sure there was flooding there. We are going to have flooding here tomorrow too. I'm sure. It just keeps raining.

• Indonesia
9 Oct 16
@IreneVincent
i think our condition is similar everyday im afraid there will be flood again.lets prays and wishes that the rainy season will get over soon

• United States
12 Oct 16
@coelenterata
I hope so too, for you. Constant rain can cause lots of problems and it can also be depressing for some people.

• Bunbury, Australia
9 Oct 16
It is just so dangerous to text and drive but people just keep on doing it. Has the storm gone over now?

• United States
10 Oct 16
Yes, texting and driving is a dangerous thing to do. If a person takes their eyes off the road for just a few seconds, the car is traveling forward several car lengths and even on a straight road, the car can veer off the road. It happens all the time.


• United States
10 Oct 16
WE got a LOT of rain. We had water over the road in several places this morning and the wind was still blowing rather strongly. But, it calmed down some. The sky was blue when we started back home at 4pm, but it was blustery and quite cool. I'm glad I took a wrap. I needed it until the car warmed up.

• Roseburg, Oregon
9 Oct 16
I never even answer the cell phone when I am driving.

• United States
9 Oct 16
I don't either. I don't trust my reflexes anymore for one thing and I just think its a BAD idea anyway.