What Would You Do If You Seen This Flying Your Way?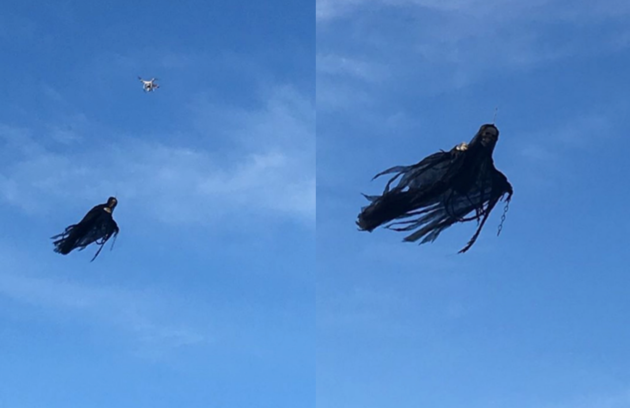 Canada
October 23, 2016 7:38pm CST
One more story before I have to go and get ready to watch the Walking Dead. People freaked out in Wisconsin seeing Death flying at them! Scary right? Well actually what happened was that this guy ended up tying a skeleton to his drone and flew him around. This caused people to freak right out! I mean, this guy is a genius! He's lucky people didn't die of fright when they seen this coming at him. Personally, if I seen this coming at me, I would probably throw what ever I had with me at it and run as fast as I could to my car or where ever I was going! Image Source: Huffington Post.
5 responses



• Hyderabad, India
24 Oct 16
It is like prank...very fujny.

• Dundee, Scotland
24 Oct 16
Oh I would probably shite myself.

• Garden Grove, California
24 Oct 16
0h how funny but I do not freal out that easily as it lool,s like a prank to me

• India
24 Oct 16
I would capture some good snaps of it, and try to get a closer look.....

• Canada
24 Oct 16
Ha! So you'd try to make it into a YouTube sensation! Awesome. Money is always good!