A Long Travel On a Sunny Day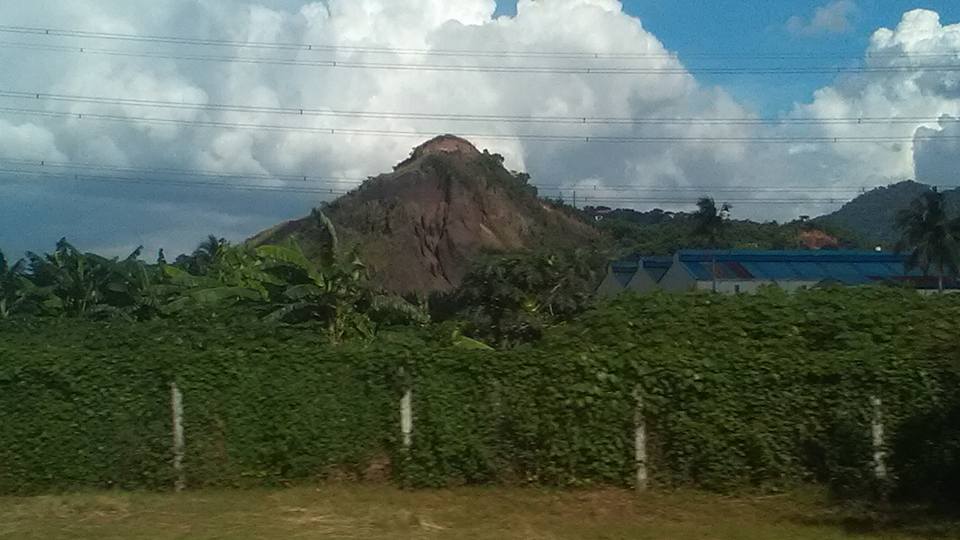 Philippines
October 24, 2016 3:07am CST
My nephews and I had a long travel last Saturday in a countryside. It was such a fine and sunny day.. I enjoyed so much seeing those green trees and mountains. Even the scattered and thick clouds in the sky are so beautiful to the eye... The cool and fresh breeze gave me a nice feeling of relief. It is like releasing stress and tensions. How I wish I can always do this.. Travelling along those green, fresh and quiet side of the country... The picture is one of those I took while we are on our way...
8 responses

• Australia
25 Oct 16
that is awesome!

though there aren't many trees on the hill

.. what part of the Philippines is that ?..

• Australia
27 Oct 16
@magallon
oh i see.. I wonder if they cut down all the trees? .. it's unusual to see a bold hill , not even green grass on it .. It looks sad .. it could cause landslide during heavy rainfalls ..

• Philippines
27 Oct 16
@epiffanie
Nope it is not a hill. Its a huge stone shaped like hill.


• Toronto, Ontario
25 Oct 16
It looks so gorgeous and peaceful - I would love it too!

• Toronto, Ontario
25 Oct 16

• Philippines
25 Oct 16
@MarymargII
Yeah, I hope too...


• Canada
24 Oct 16
Sounds wonderful. What a beautiful picture. I love going for drives along quiet country roads. It is good for the soul. We do it often and I always look forward to it. Just getting away from all the hustle and bustle of the city life is such a relaxing feeling.

• Green Bay, Wisconsin
26 Oct 16
Relaxing days like that are very good for you. Very nice picture.

• Philippines
24 Oct 16
i agree. a change of scenery, especially into nature, always helps relax and recharge us.

•
24 Oct 16
The sight looks very relaxing? Where is this?


• Banks, Oregon
24 Oct 16
Very beautiful view. Thanks for sharing.