Have you ever experienced Phubbing?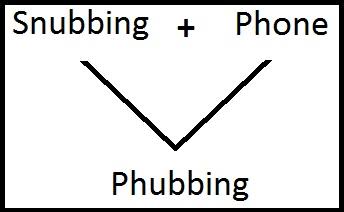 Bangalore, India
October 26, 2016 7:13am CST
I have been seeing many people who pay more attention to mobile than people around them its officially called phubbing. It is really sad when your dear ones shows more interest in mobile than your conversation. I think people should give proper time and attention to everyone around them. After experiencing it recently i felt ignored.Then i decided to never keep myself busy with phone while listening or talking to others. Have you ever faced it ?
6 responses


• Bhubaneshwar, India
26 Oct 16
don't be....I am here



• Cambridge, England
26 Oct 16
My daughter and grand daughter do this constantly and it is extremely annoying whilst one is trying to speak to them about something important. Of course, I am not totally innocent myself, since I sometimes do much the same with the computer, though I do break off when what is being discussed is something which needs my attention!

• India
26 Oct 16
I am on phone most of the times, but not when I am talking to someone. The latter event occurs rarely.... No one has yet snubbed me using their phones but I have had annoyed many by not letting them focus on their oh-so-important activities on phones!



• Bhubaneshwar, India
26 Oct 16
I don't use my phone, just for official use only.....but yes I feel left out also when friends give me same treatment as mentioned above......