Be in the Know Personality: Are You?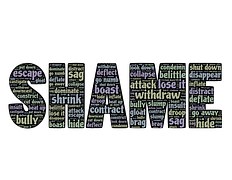 Philippines
November 8, 2016 10:33pm CST
Some people have this kind personality to be in the know. They continued to insist that they are knowledgeable in everything. These people are deniably like to be on top of the others. They can't even maintain humility or humble. Personally speaking, I can't bear mingling with these people. I find it weird to be around with such boastful behavior. Can you? Image Credit: pixabay.com
9 responses

• Toronto, Ontario
9 Nov 16
No I don't like that either and find it hard to be around too- others should praise your accomplishments not yourself!

• Toronto, Ontario
16 Nov 16
@Shavkat
Well, it's always annoying but sometimes they're in your family and you have no choice to accept them :)

• Philippines
9 Nov 16
Same here. I get irritated. I have no patience with that kind of attitude.

• Italy
9 Nov 16
I have a hard time dealing with these people, but I do my best to not lose my nerves.

I'm so light-hearted.


• North Shore, New Zealand
9 Nov 16


• United States
9 Nov 16
I call them boors. Not pleasant to interact with someone who thinks he knows more that everyone else and you can't get a word in edgewise.

• Philippines
9 Nov 16
I rather stay away from them. Specially if it starts to alienate you.


• Bunbury, Australia
9 Nov 16
I don't like to be around people who think they know everything. It is very rarely that they know more than the rest of us.