$16 in Food Stamps now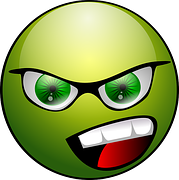 Wausau, Wisconsin
November 15, 2016 3:01pm CST
So we went from $109 in food stamps to $16 now in food stamps which doesn't make me happy. My husband makes too much money and now we have to watch our budgeting a little more. That means he will have to pitch in as needed. When we move, hopefully because my rent will go up, my food share will go up. I am crossing my fingers. But in the meantime, we will make ends meet one way or another. Always do. Even if it includes the food pantry once in a while which I am due to go soon. Maybe next week for sure. It sucks but nothing we can do about it. Oh well.
10 responses

• Pamplona, Spain
15 Nov 16
I don´´t earn enough either but I am balancing things out. So sorry you are having to go through that. My Sister only got to earn Three British Pounds Sterling above the limit but they refused her any help so she had to keep working and working all day long. We don´t have Food Stamps here at all but you can sometimes get monetary help it all depends. Hope it all works out for you to you benefit.

• Wausau, Wisconsin
16 Nov 16
The government sucks is all lol

• Pamplona, Spain
16 Nov 16
@carebear29
I try not to think of the Government ever it does help a bit lol.

• Wausau, Wisconsin
16 Nov 16


• Garden Grove, California
16 Nov 16
you both willhave to budget and maybe cut down on electronic goodies til you have got some food money food shuod come first niki

• Wausau, Wisconsin
16 Nov 16
I already know that. I just found this out yesterday

• Onaway, Michigan
15 Nov 16
So sorry to hear this. Maybe you will have to start coupon shopping it helps. Yeah it does suck.

• Wausau, Wisconsin
16 Nov 16
I am still learning to coupon

• Onaway, Michigan
16 Nov 16
@carebear29
It can be fun once you learn how to really do it.

• Wausau, Wisconsin
16 Nov 16
@Tina30219
Yeah I print coupons now too so it helps

• Winston Salem, North Carolina
16 Nov 16
Our budget has always been tight, but we've never accepted food stamps even when we were eligible. We learned to do without things that weren't real necessities.

• Canada
15 Nov 16
That is quite the drop. I am sorry to hear that. You can't get too much for $16.

• United States
16 Nov 16
Sorry to hear that, but its better than nothing. I am unemployed & currently have no income but I do not enroll for these benefits as I'd want it for people who actually need it.

• Wausau, Wisconsin
16 Nov 16
Right. Glad I make money on the side to pay things

• United States
16 Nov 16

• Rochester, New York
25 Nov 16
Food pantries work out very well. We go to one once a month and it lasts mum and I that entire month to go through what they give us. If your boyfriend moves in then he should help out with groceries, plus your earning money on the side so things should work out.

• Philippines
17 Nov 16
you're lucky you have food stamp, here in our country if you don't have money for food all you can do is eat "pagpag" dumpster food

• Wausau, Wisconsin
17 Nov 16
We buy cheap so it helps if need be

• Jacksonville, Florida
17 Nov 16
Once your rent goes up, so will your food stamps. Mine went from $20 to $194.

• Elberton, Georgia
16 Nov 16
That's the way the state is. I only got $10 when I got them. They don't care if you eat or not.

• Wausau, Wisconsin
16 Nov 16
Right. Make us go to food pantries lol