Pampers Points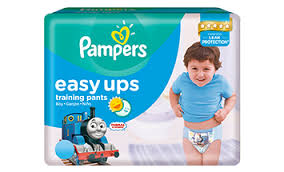 Wausau, Wisconsin
November 27, 2016 2:30pm CST
So I am in this rewards program in Pampers.com and liking it now. I have so many codes I still need to enter which I might just do later or tomorrow sometime. They just updated their rewards list and I know I qualify for a few gift cards out there and yes they have Amazon cards, too. I cannot wait to enter all my codes and see what I can get. If you have pampers codes you don't use, please feel free to message them to me. I am using them for my son and holiday gifts....I am at 1522 points not including what I need to enter which is a ton!
7 responses

• United States
27 Nov 16
That's cool! It sounds like you have a lot saves up. When my little girl was in diapers and pull ups I done the Huggies codes. I don't think I ever had quite that many accumulated. I just uses them on things like sippy cups and games. Lol. My daughter enjoyed it at least!

• Wausau, Wisconsin
27 Nov 16
Yeah it does add up. Trying to save money any way I can lol

• United States
27 Nov 16
@carebear29
I don't blame you! Gift cards always come in handy.

• Wausau, Wisconsin
28 Nov 16

• Onaway, Michigan
29 Nov 16
I wish I knew about this when I had kids.

• Onaway, Michigan
30 Nov 16


• Wausau, Wisconsin
28 Nov 16

• Malaysia
1 Dec 16
It's good that you can redeem some gift cards that are useful to you. How did you gain the points? By buying the diapers?


• United States
27 Nov 16