After 40 years, I quit smoking!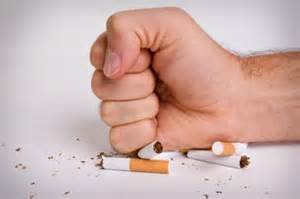 United States
December 8, 2016 5:44pm CST
Yes, I did it. On October 11 I was coughing and hacking with bronchitis and reaching for a cigarette and it occurred to me just how stupid that was. So I quit. It wasn't that hard, I was down to 10-12 cigarettes a day. But I'm still having a lot of trouble breathing, more so than when I was smoking. My son tells me that they put bronchodilators in the cigarettes so that you won't know just how bad your lungs are and keep smoking. I have to use an inhaler how every so often and can't get around too well because I'm short of breath. Still, I have saved a couple hundred dollars so far and my car smells much better! I don't have to go outside to smoke. Even when I owned a house I would not smoke inside, I always went outside. So now I'm free. I can't breathe well but I'm saving money and I do feel better. My high blood pressure, however, is worse. Any suggestions for breathing easier or any quit smoking experiences anyone would like to share?
6 responses


• United States
11 Dec 16
I don't have insurance anymore, AmbiePam. My policy was cancelled with the new insurance laws in 2013 and I can't get anything for less than $800 a month with $10k deductible. I'm hoping I won't need oxygen, I still have to save a bit more to be able to see the doctor ($125 per visit) but in the meantime I have an inhaler she gave me when I had bronchitis and it has refills. $65 but at least it helps. Maybe I won't need anything, maybe it's something like the bronchitis I had when I quit never went away. I never went to the doctor for it so who know what it was? Lots of possibilities! Thanks for your good wishes!

• United States
11 Dec 16
@dragon54u
That healthcare "reform" seems to have hurt a lot of people. I'm sorry.


• United States
10 Dec 16
Thanks, Tammy. With the money I've saved by not smoking I should theoretically have enough to see a doctor. I'll redo my budget and see what I can do. I know it's very important to do something about this and I don't want to ignore it. Even if it's a permanent thing, it's sooo nice not to have to go outside except when I truly want to!!

• United States
10 Dec 16
@dragon54u
You're welcome. I hope you are able to afford it, and maybe there's a way to get assistance for it. At least then you'll know what's up and whether or not it will go away.

•
9 Dec 16
Like they say - better late than never. I am so happy to see a post like this even though I can't help thinking, if only you had quit twenty or even ten years ago it would have been so much better for your health. I think you should check with your doctor for an accurate diagnosis of what exactly is causing the breathing problem and he or she will advise you on treatment. Congratulations on finally quitting.

• United States
9 Dec 16
Thanks. No one quits anything till they are ready, unfortunately. I can't go to the doctor because I don't have insurance and can't afford $100 office call. They would want tests, of course, and I can't afford them either. I will just assume I have lung disease and hope for the best. Yes, better late than never but I do wish I'd been ready years ago. I could have paid a professional assassin to kill me cheaper than I've killed myself!


• Bangalore, India
9 Dec 16
It will be one of best decisions ...

Wish i had advice....but i only know what i have read. Apparently, to detox from the toxins in your body from smoking, it has been suggested that smokers should go to a sauna and sweat it out for 10 days straight. Might help.


• United States
9 Dec 16
I should have quit in the summer, then! It gets past 115 here in the summer and I could just go outside! Guess I'll have to be patient while the toxins gradually leave. Inhaling literally thousands of chemicals daily has probably piled up some nasty things in my body.