A FALLING WOMAN.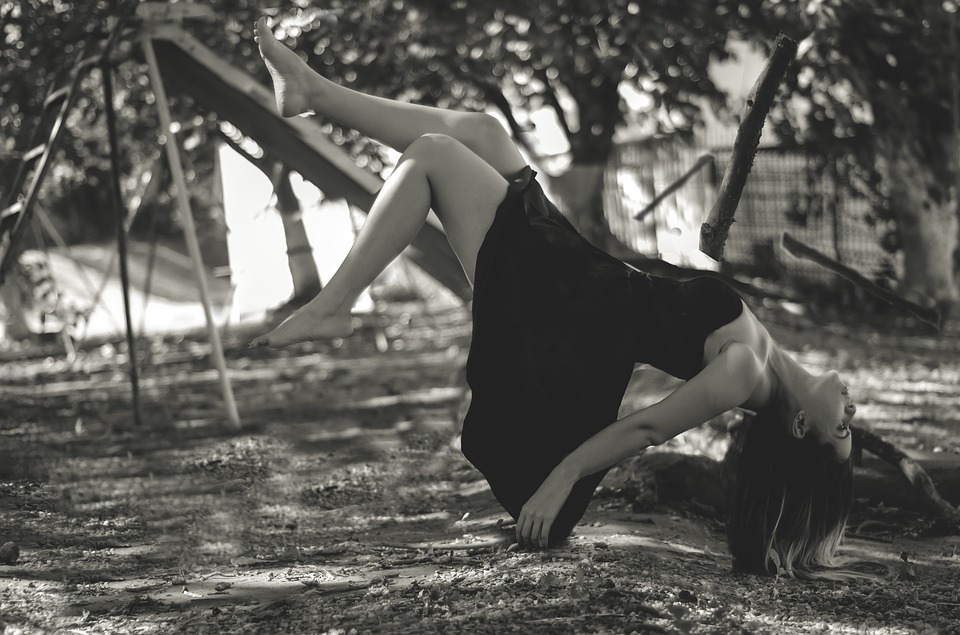 December 24, 2016 10:26am CST
The woman in the picture is about to fall on her back, but my fall was the other way around. I was walking down a busy street on the way to a restaurant after doing some shopping , when my shoe heel caught in something and I fell forward. I was able to put out my hands and save myself from hitting the ground too hard . My cellphone went flying (I was talking on it at the time) so did my shopping bag - emptying its contents in the process. I ended up with bruised palms, bruised knees and a bruised ego. Thankfully, many helping hands came to my assistance, but even though that incident happened some years ago I still remember how very embarrassing it was. Was there an embarrassing moment in your life that still makes you cringe when you think of it?
10 responses

• Preston, England
24 Dec 16
I wandered off from the main party on a school hiking trip and slipped down an embankment. Though unhurt,I split my trousers spectacularly and rejoined the others with my jumper stretched over the gap - I don't think anyone noticed but I was acutely aware of it through the journey home

• Preston, England
24 Dec 16
@Kandae11
yes it would have been very embarrassing then

• United States
24 Dec 16
Does not look like she is falling.But enjoying here self.What do I do.Call 911 lol

• Green Bay, Wisconsin
25 Dec 16
I have many incidents that make me cringe. I'm glad you weren't seriously hurt in that fall.

• Trinidad And Tobago
25 Dec 16
Hope your are okay from your fall. I remember walking into a glass door at the Mall, so hard, that I almost fainted. The noise was so loud that many people stared and gathered around me. That's my embarrassing moment.

• Trinidad And Tobago
25 Dec 16
@Kandae11
off course i was hurt physically. I really hit my face on that door. But I was so angry with myself for not seeing the door. The guy who helped me said people were always waking into the door and the owner should have put a sticker on it. But I don't go to the mall alone again. Bad moment there.

•
25 Dec 16
@Gita17112016
If it is a case where people are always doing it, those responsible for the Mall should do something about it - otherwise they could be sued.


• Canada
27 Dec 16
One day i left work and as I was walking I felt as though I was carrying something extra. Anyway I kept walking thinking that if anything was wrong the couple behind me would let me know. When I finally turned around I was carrying a long train of toilet paper. I have heard of this happening to people but never thought I would be a victim.

• Bunbury, Australia
25 Dec 16
I really hate falling over in public. I hope your cellphone wasn't damaged.



• Redlands, California
24 Dec 16
Ya problem no one helped me up. Funny how life works. Should be bitter. Not at all , would run to help you miss lady. Why is it people go either way. Sucks, why would you want that to happen to someone unless miserable.

• Redlands, California
24 Dec 16
@Kandae11
That is true too, but feel I have the mental capacity Now. When young different story. Funny how life even makes the simplest of things hard. Over population is all I can say. lol

• Canada
25 Dec 16
It could have been worse. Glad that it wasn't. I can't think of anything at this time but If I do I will come back and post.