Bubbles Catches A Thief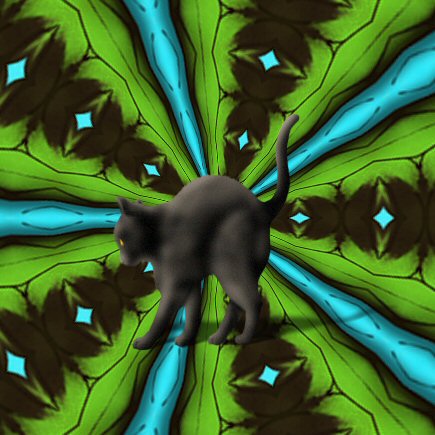 Garden Grove, California
January 13, 2017 2:49pm CST
Night time B ubbles is in his bed Mistress is sound asleep snoring. A thief tiptes in all masked and looks He finds her person oh wow one hundred dollars Bubbles sees what the kid did and whoa' Around the kid and B ubbles go claws in deep The kid yeowls and Bubbles growls Mistress wakes, grabs her gun . The kid begs her to get bubblesoff'' She says" Give me back the money JOe' I wilk not call the police:"bleeding he obeys. "Bubbles down dear."" He leaps off Joes face Mistress ,makes Joe sit down she tends his scratches' Joe asks"Mistress don't call the police Im sorry" She says "Joe I will pay you that money to work oka y"? He nods and says:"Tell me what you want I will do itl" He says "Thats some smart cat Mistress" She replkes "Joe hes a good pal who protects me/" One original poem and graphic by P Hatley Copyrighted 2017 ry"
5 responses

• Boise, Idaho
13 Jan 17
Bubbles is smart. Good way the Mistress had of working it out with Joe.

• Garden Grove, California
13 Jan 17
she knew hin and he was only fourteen parents hard up

• India
13 Jan 17
@Hatley
I enjoyed reading this story about Bubbles.Have a nice day.

• Garden Grove, California
13 Jan 17
thanks glad you liked it I do ehjoy thinking up things for bubbles lol loll

• Pamplona, Spain
13 Jan 17
Bubbles is some smart Cat. So able to protect his Mistress and she very wise to help the lad out too.

• Garden Grove, California
13 Jan 17
yes she kbew the kid abd wanted to steerhim the right way

• Rochester, New York
14 Jan 17
Sounds like a good watch kitty!!

• Centralia, Missouri
14 Jan 17
nice lady but, that kid broke in at night, that's kinda scary.