How could I be so ignorant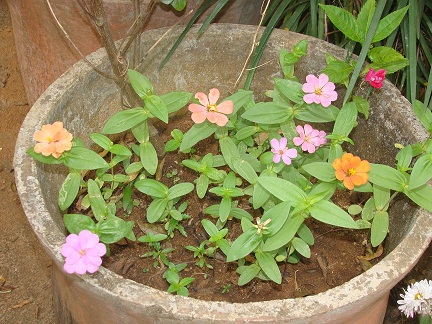 India
January 25, 2017 11:55pm CST
A friend of mine got me several flower seeds. I was in ecstasy. These days even nurseries do not sell. I sowed them and they all came up. Least did it occur to me that there is a season for flowers. These seeds belonged to another season. They have come up but the flowers are stunted. The image shows stunted zinnias. I am only hoping that the seeds I get from these flowers will yield better results. Any mishaps that you can report?
7 responses

• Philippines
26 Jan 17
The flowers still look beautiful though so don't beat yourself too much about it.

I don't have any mishaps for today that I can report though.


• India
26 Jan 17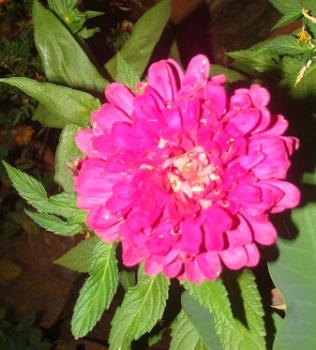 This is how a zinnia should look

• Bunbury, Australia
26 Jan 17
Most things dying? That's about the limit of my experience.

• India
26 Jan 17
But one flower bloomed in your garden - a post of yours said that. That is the beginning to put fire in your system

• Bunbury, Australia
26 Jan 17
@allknowing
No, the tiny little flame in my system has gone out now! :)

• India
26 Jan 17
@JudyEv
To each their own. Your flame must be fully on elsewhere.


• India
26 Jan 17
Different flowers have different seasons. It is as simple that (lol)

• Greece
26 Jan 17
@allknowing
lol I only have a red rose plant a the moment and I love it when the flowers come out. My parents are very good and experienced with the garden and the flowers.

• Roseburg, Oregon
26 Jan 17
As long as the flowers look good than there is no problem.

• India
26 Jan 17
No gardener will be satisfied if the results are not as per norms.

• Pamplona, Spain
26 Jan 17
No worries I am probably the worst Gardner around. I planted some kind of Lily flowers that also grow where you are too and at the moment they are shrivelled up with the very very cold weather. I don´t do nothing to them and they just keep coming back. Third time they will flower this year some time. Not now but soon very soon. Zinnias are supposed to be flowers of happiness and childhood that is all I do know.



• India
26 Jan 17
@allknowing
While I do understand your disappointment,to me all flowers are beautiful.

• Malaysia
26 Jan 17
They're lovely! So nice to see flowers of different colors growing in one pot.