My Nephew And His Deviated Septum Surgery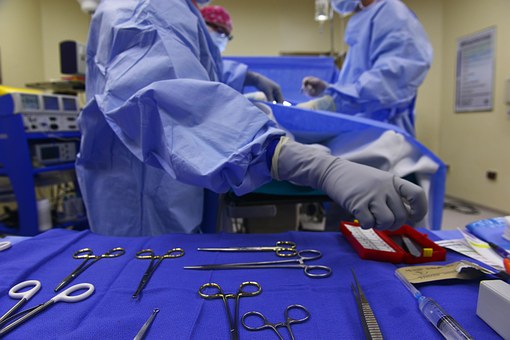 Momence, Illinois
January 28, 2017 9:46am CST
I have a story to tell and I pondered it for a few weeks now as to if I was going to tell it. Let me first say that I am the same person I have always been, and I'm hoping that I won't lose my friends here because of it. So please hear me out. I became an adult in the 70's and I tried drugs back then. Some very addictive, but thankfully I suppose you could say I'm not an addictive personality as I never got hooked on anything. But...I still smoke marijuana every day, not because I have to from an addiction but because I enjoy it like many enjoy alcohol. I also have a very bad back that the docs want to do surgery on which I won't allow. The marijuana keeps the pain at bay. My nephew has had ear and nose problems his whole life and is now 35 years old. Two weeks ago he had more tubes put in his ears, and had his deviated septum fixed with surgery. It was the most painful thing he has ever gone through. He is a tough guy and the last time I heard him sob was when he was a little boy and the light of my life. After surgery my nephew went home. My sister his mom who by the way is as straight laced as they come, was with him. The surgeon gave my nephew some meds for pain that didn't even come close to helping and he requested a different pain medication. The surgeon refused telling him to deal with it, that it would be better the next day. My sister was frantic, pacing in front of him while he writhed in pain on his couch. He finally asked for the phone as he wanted to call me. My sister was confused as to why at this point in time he wanted to talk to me. He called I could barely understand him as he sobbed into the phone. By this time I was shaking I was so upset for him. He finally got out his request to me, " Aunti Di I need a hit". I knew what he was asking and told him I was on the way. I only live 6 miles from him thankfully. My son saw that I was upset so he told me he would drive. Good thing, I was shaking like a leaf. While I was on the way to his house he told his mom what he needed me for. My sister was not happy to say the least. But her husband told her that my nephew was a big boy now and could make his own decisions and that the marijuana was his last resort. My nephew does not smoke pot. I got there and my nephew smoked 3 hits. All the while my sister was standing there watching him and me. Then my nephew went to the bathroom. I went into the kitchen to fill another hit for him and then he came into the kitchen. He was laughing and talking with all of us. My sister stood there with her mouth open in shock. He did a couple more hits, and continued to laugh and talk with us. My sister pulled me aside and I thought uh oh she is going to get me now. She so doesn't approve of pot. But I have been smoking pot for over 40 years and she has always know it. She asked me if her son was high. I told her yes. She said that took like 2 minutes and he is like a new person. She told me since the surgery all he has done is sob and writhe in pain. And within a span of 2 minutes he is so much better and she just can't believe it. Her son told her he felt way better and much of his pain was gone. Again she was shocked but she saw it for herself. She thanked me repeatedly for helping her son. I was way more than happy that I was able to help him, as I said he is my heart. I left him some pot in case the pain came back, and he told me the next day that he was able to sleep the entire night. My sister has given me a hard time my whole life because I smoke pot. But things have certainly changed. She can never again hassle me about smoking as I helped her son with his pain. I will remind her if she ever forgets. Her son is currently in college to become an RN. He told her that marijuana is way better than using some chemically produced pain medication that doesn't work. My nephew and I talked a few days later and both of us agreed that it was a really good thing that my sister was there to see the marijuana work. If she hadn't have seen if with her own eyes she wouldn't have believed either of us. Now she believes that medical marijuana is a good thing. Up until the moment it helped my nephew she wouldn't have. Let me say one more thing. I smoke it because I enjoy it more than I use it for my back pain. I hope you all don't think to badly of me. Thanks for reading my story.
7 responses


• Momence, Illinois
29 Jan 17
Thanks for that. It's a grown herb, and extremely safe. Non addictive regardless of the powers that be truing to make people think it is.

• United States
31 Jan 17
@fishtiger58
nobody should ever stand between me and my coffee!

• Momence, Illinois
31 Jan 17

• Canada
28 Jan 17
I don't think that anyone that judges you is a friend. I certainly do not, and I can see the wonderful benefit that you provided for your nephew, and probably for those who had to watch him suffering. Taking it medicinally is a personal choice and from what I am reading, a lot safer choice then the chemicals in the pills that are over-prescribed by those in our medical profession today. Good job, I hope that he continues to heal and has little to no pain, or if he does, then he calls you!


• Momence, Illinois
29 Jan 17
He is so much better thanks and thanks for your kind words. I would much rather smoke some pot than take a pill any day of the week. I also have a gf who has bad fibromalaygia and she smokes and it helps greatly.

• Jacksonville, Florida
28 Jan 17
If your friends here think differently of you because of something you enjoy then they aren't really your friends anyway. I don't mind others smoking what they want, I don't like feeling weird personally so it isn't something I'm interested in. However, if I was in that much pain I'm not saying I wouldn't be desperate enough to try anything! I am really glad you were able to help your nephew and I'm glad his mom was there to see it too!


• Jacksonville, Florida
29 Jan 17
@fishtiger58
Your welcome. =) Yeah I can't take pain medication either because it makes me feel funny and I hate feeling loopy.

• Momence, Illinois
31 Jan 17
@LovingMyBabies
And it's chemically based and simply not good for you. Think about that they don't allow you much in the way of medication because you are pregnant, not good for the baby, so what makes it ok for you as an adult? Pot is a grown herb. Period.

• United States
28 Jan 17
I do not think badly of you at all. I am so glad you could help your nephew lessen the pain from that surgery.

• Momence, Illinois
29 Jan 17
Thanks so very much it means the world to me that you feel this way. He is so much better and my sister is now converted lol. She won't smoke it but she won't badger me anymore.

• Philippines
1 Feb 17
cannabis i believe have some medical results like it eases pain. i think there is a law there in the US about approving MJ as a pain reliever,right? so, your nephew has a deviated nasal septum?i hope he recovers well.

• Momence, Illinois
1 Feb 17
My nephew is doing quite well now. Yes many states have approved MJ for medical use my state is one of them. But I still believe they need to make it completely legal across this country and I think it's going to happen sooner rather than later.

• Philippines
3 Feb 17
@fishtiger58
taking MJ there in your place is about to be legal, unlike here that when the police authorities see or learn about somebody smoking, even though this person is ill and only MJ relieves his pain, our police will still pit cuffs and arrest him.


• Momence, Illinois
3 Feb 17
@ridingbet
they do it here as well as it's not federally legal but in some states it is. Soon thought I think it will be across the country.


• United States
1 Feb 17
No, I don't think poorly of you at all. It isn't legal in this state otherwise I would consider it, myself.

• Momence, Illinois
1 Feb 17
It's actually only legal in Illinois for medical use. Thanks I want it legal for any use across the US and I think it will happen.

• United States
28 Jan 17
In this case it seems to have really helped him out with the horrible pain.

• Momence, Illinois
29 Jan 17
It really did it was pretty amazing to see the transformation