Do you believe in afterlife?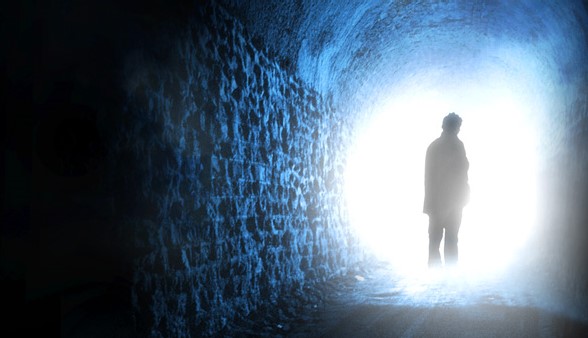 February 2, 2017 10:34am CST
I believe there are many mysteries between heaven and earth, but this is not one of them for me.

I particularly believe only in what we do (whether good or bad) while we are alive. Life is something unique and amazing. We must always be grateful for it, make the most of it and try to be better human beings every day.

7 responses

• Peoria, Arizona
2 Feb 17
I believe in 3 things, our soul goes to a good or bad place (that bad place being purgatory, not hell), your spirit is reincarnated, and your being if it had any unfinished deeds is an entity, so if you are an entity, you haven't made it into the good or bad place yet. That is just my idea though and it is what makes me feel comfortable. I believe in ghost and such, and that they are very misidentified as something scary or thought of as a demon, when they are just people's souls that are lost and confused.

•
2 Feb 17
Everything is so compkex if you wull try to understand or study it. Like souls ghost afterlife etc

• United States
6 Feb 17
@DesirousDreamer
I honor what is your idea because it makes you feel comfortable and safe, a collective conscience quality I am fond of finding in humans

• Peoria, Arizona
6 Feb 17
@Friendlypink
I do learn about this stuff haha I love learning theology, paranormal, all kinds of things! Everyone is right, everyone is wrong. That is what I truly believe.


• Finland
2 Feb 17
I see my grandmother sometimes in my dreams. She pass away 2011 and I feel that her spirit is still around specially when I been at her grave bringing flowers or candle.

•
2 Feb 17
Maybe she appreciate u that still u never forget about her

• Finland
2 Feb 17
@Friendlypink
I couldn't forget her ever she was really close to me

• United States
6 Feb 17
Is the form of your grandmother
@GegeTheMechanic
recognized or is it fuzzy and abstract ?


• Daytona Beach, Florida
2 Feb 17
Of course I do. I have had and enjoy having contact with the world beyond.

• United States
6 Feb 17
Would that have been using the mediumistic tool of a séance
@RasmaSandra
?

• Daytona Beach, Florida
6 Feb 17
@enlightenedpsych2
nope I have a sixth sense and all my family did. It comes naturally the contact and the feel and the knowing that the threshold of the world beyond is nearby.

• United States
6 Feb 17
@RasmaSandra
so you have been categorized as clairvoyant and maybe even clairaudient which I too, am told I have those 6th and 7th senses in tuned too


•
2 Feb 17
I agree. I also believe in karma

• United States
6 Feb 17
Now I think karma is a very interesting subject
@Friendlypink
and hello by the way


• United States
3 Feb 17
I think something beyond this world exists, What it consists of..I can't be sure. I hope there is not a Hell though!!


• United States
6 Feb 17
I believe when God allowed an imagination to be part of the human creation, that which the mind uses to enhance or sometimes escape reality, that this imagination is showing tidbits in visual format, what we were once part of but do not remember too well What do you think about that funny idea I have
@snowy22315
?