The beautiful sky that makes me realizes the good things I have.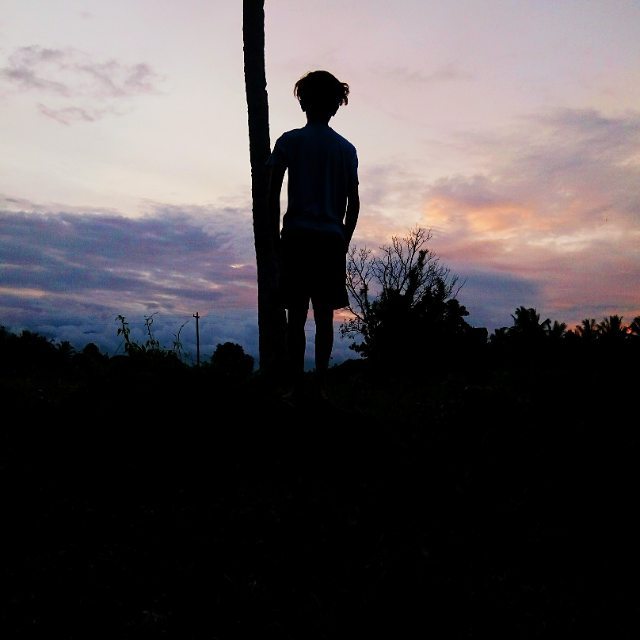 February 10, 2017 12:49am CST
Today when I wake-up, the sky was seems to be sad (gloomy day) and I hate it. I hate whenever the skies feels like that way, because for me it seems that my day would be affected to. Today I feel a bit lazy on going to school, I feel sick on it [knowing that I will be attending my boring class), but I have nothing to do knowing that my mom would be there shouting on me to go to my class. When I was going to school, I step on muddy water and my pants were stain on it [it looks like a s**t on my pants]. My day was now even worse, never the less I went to my class wearing stained pants on a cold gloomy day. My teacher enter the classroom with an urgent announcement, he will be dismissing us early because of an emergency he must go on [he's wife born their first male baby], I can see the excitement our professor has during that time. So because of that, my day, at some point, turns to be a little bit good. I immediately decided to go home and drop by near on our home's coffee shop to grab some coffee late, after that, I straightly went home. As I was about to enter the house, I saw some visitors in the living area, so I decided to use the garage door of our house, there I saw my 8 years old bike and as I was looking on it I remember all the moments I spend on during my childhood days. I enter the house and I hear aloud chitchats from my mom and aunties. I saw my cousins, so I decided to take them to my room. As I was walking to my room, my mom saw me and called me. She let me do the "Filipino thingy" (doing some beso or cheek kiss most Filipino do) and commanded me to entertain my cousins. So after a while my cousins and I get bored inside of my room, so I decided to think something that would be entertaining. As was about to think, my cousin said "THE BIKE!" he said. So, I did I let him used it. And in fairness we did a lot more fun on that bike, after doing a lot of rotation in our backyard area I decided to take some photos and by that, as he was clicking the camera of my phone I realizes that, throughout the day no matter how bad your day at the start. You yourself has the control of your life on how are you going to dwell on it. If you decided to make it memorable then it will be.
3 responses


• India
10 Feb 17
Ohh.. Childhood.. It was so much fun back then.. Happy to see someone stl. Enjoying those fun days