Friday Freebies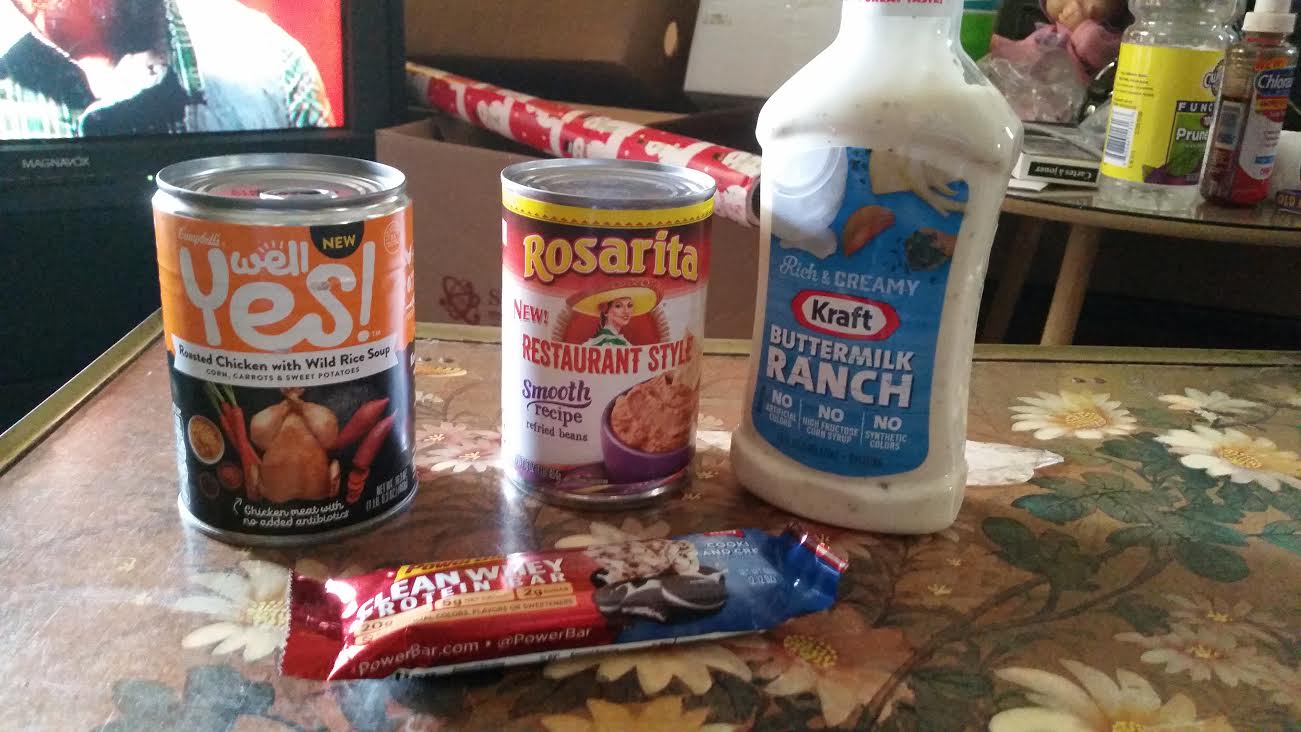 United States
February 10, 2017 11:18am CST
This is the subject of my Frugal Friday with Marsha post on my blog today and the picture I took. Making a point to take advantage of the Friday freebie that the Kroger stores offer each week to help save money and to ensure that you have a help to not go hungry. They have some good stuff most Fridays. Some Friday's it things like an energy drink or such that I have no interest in, but I get it anyway knowing that one of the grandkids will drink it. Other goodies lately other than what is in the picture was Annie's macaroni and cheese, Simple Truth Organic tortilla chips, Bush's Humus, and Sara Lee Artisan bread. Today's freebie is a Hershey's candy bar. I also have 2 free coupons that came in the mail with our bundle of coupons from Dillon's (our Kroger store). One is for free Cheerios and the other is Keebler Club crackers free. When I go to the store I will get my candy bar, the crackers and cereal and also use the 60 cent coupon for a 3.5 lb of cat food that was in with the bundle. Next week I have already started writing up a post about using the different apps to save money and ensure you don't go hungry. Do you get your Friday Freebie each week?
10 responses

• Canada
10 Feb
I've never heard of freebie Friday before, so it's just a product the store gives you at no charge? I used to use all the coupons and cash back apps, but have somewhat gotten away from it lately. I keep telling myself that I need to get back into it to save money but it really does take a lot of time and organization to do it properly!

• Wausau, Wisconsin
10 Feb

• United States
11 Feb
I will have to look into this. The nearest Kroger is another county over and even though I would love to take advantage of the Freebie Friday I would have to really be saving some serious money to drive that far. Thank you for sharing with us.

• Canada
11 Feb
My husband cooks and shops I rarely go into the grocery store but he is very frugal and finds the best deals.

• Charlotte, North Carolina
11 Feb
We don't have anything like that here that we know of.

• Richfield, Utah
10 Feb
Awesome! Wish I could take advantage but all we have here grocery wise is Walmart, Lins (part of associated foods) and dollar tree.

• Anniston, Alabama
10 Feb
Awesome discussion! I am sure that Publix and Kroger are somehow inter connected because of the free deals with coupons. I did not get my free yet but I did get dirt cheap! .20 bushes beans and .55 hot dogs.

•
10 Feb
good deal on the freebies. i should be better about trying to find deals like this.


• United States
10 Feb
I am not aware of any Friday Feebies here, but sure does sound like a great thing to take advantage of.