What's So "Crazy" about How ("LAW & ORDER" DA) @Angie_Harmon Looks Now, @Your_Daily_Dish?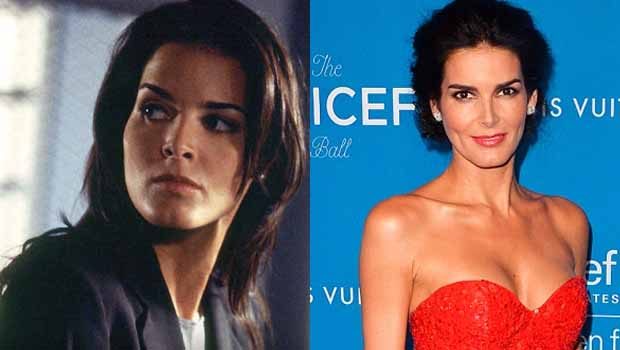 Oklahoma City, Oklahoma
February 12, 2017 1:08pm CST
this is to prove that I'm not "bought" like all the 'fake news' that floods the media today. One piece of 'fake news': our benevolent sponsors Your Daily Dish had Taboola post an ad that said Angie Harmon (who played DA Abbie Carmichael on NBC's Law & Order (ThoNk ThoNk)) "looks insanely different" now. You can see from the picture above (on slide 14, in case the link doesn't start at that point in the slideshow) that she hasn't changed that much. Or has she? Do tell!
4 responses

• Los Angeles, California
12 Feb 17
Angie Harmon starred on Rizzoli and Isles many seasons until the series ended last fall. She looks basically the same as she always has: hot!

• United States
12 Feb 17
They do the same thing with other famous people, which usually ends up leading us to a site for some skin crème that someone is selling.

• Charlotte, North Carolina
12 Feb 17
Don't watch this (or much else these days) so no clue what she is doing or how she has changed. Her face looks thinner in the 2nd photo.

• Roseburg, Oregon
12 Feb 17
She has changed a little bit. Hair cut nd the dress makes her look nicer. That is it.