Who's the Best "Donald Trump"? Will Leslie Jones out-do Alec Baldwin, John Cena, Taran Killam, Jason Sudeikis, Darrell Hammond and Phil Hartman?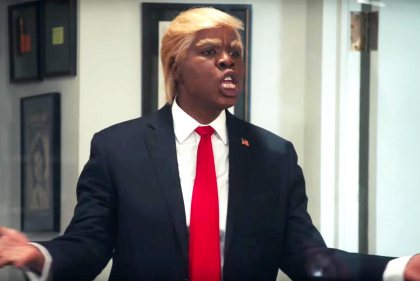 Oklahoma City, Oklahoma
2 responses


•
13 Feb 17
lol, first I've heard of it. Okay, that's pretty funny, if anything because it's race-swapping AND cross-dressing, regardless of whether she does the mannerisms and voice well. I'll have to check that out on streaming video some time.