A late but fitting reply !!!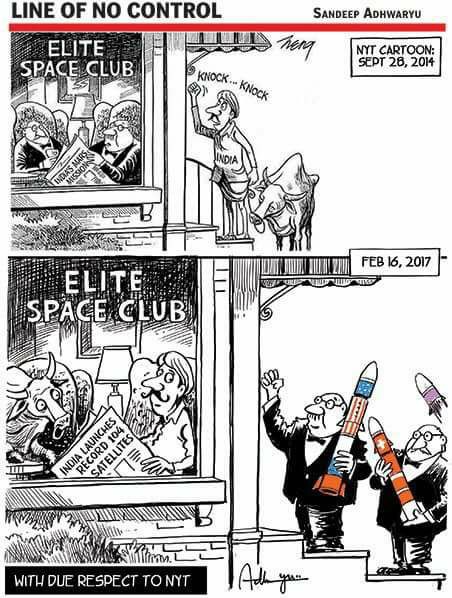 February 16, 2017 8:33pm CST
I just came across this Times of India cartoon which gives a fitting reply to the NYT cartoon mocking the Indians' Mars mission way back in 2014. The new cartoon depiction gives a slap on their face, the timing is just perfect since India has launched 104 satellites into space - all at once. Of the 104, 101 satellites are international to India and India will be getting a good amount of share. Although India was mocked, they continued their hardwork and concentrated on their job. And I would say the TOI cartoonists also worked hard and did their job well too!!! Kudos to India. - A proud Indian
4 responses


•
18 Feb 17
Actually i remember i did have some issues while submitting. That could be the reason.

• Canada
18 Feb 17

• Philippines
17 Feb 17
Well that's what we call cycle of life. Sometimes you are under sometimes you are in top. God bless.

• Garden Grove, California
22 Mar 17
I agree too kudos to India and I am an American