The Real Slavery that Americans Are Trapped In---& a Plan for Escape?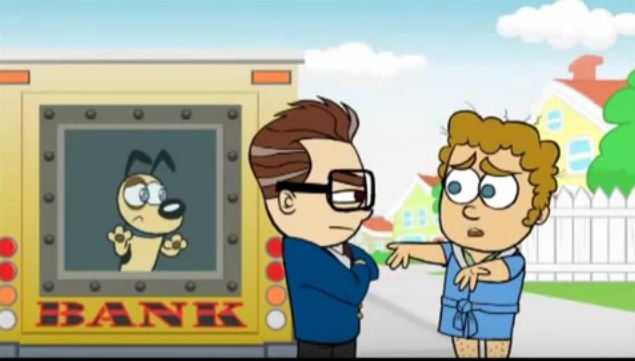 Oklahoma City, Oklahoma
February 23, 2017 12:41pm CST
The meat of the video (which my 'typical American' attention-span/memory doesn't let me remember whether it has anything specifically to do with the Rothschild-family) https://youtu.be/hE5Sw8qJ-g0 is that privately-owned banks--though their ability to create lack- & surplus-of money--essentially destroy the American Dream. The American money-system is (or
ought to be
) too complicated for any one person to totally understand every part-of (e.g. most citizens' point-of-view is that "more money (besides being a bigger responsibility for the person who has it) lets you buy more stuff"; but the point-of-view from 'a step back' lets you see that 'more money' only lets you 'buy more stuff' if
everyone else has no money-increase
, because--if everyone else's money increases--greedy price-setters adjust the price accordingly & you can only buy as much as you could before!) So, it seems that Americans are
doomed
to pay more-&-more to have less-&-less. I don't see the whole picture either (I mean, maybe 'paying more-&-more to have less-&-less' will lead us to The
Star Trek
-Future where there is no money & everything belongs to whoever needs to use it

). Is
that
the way out of the trap?

1 response

• Charlotte, North Carolina
23 Feb 17
It seems one way out of the trap is to not buy more stuff. However, the rising taxes, prices of food and thing we must buy will steal anything a person makes.

• Oklahoma City, Oklahoma
23 Feb 17
That, and I'm not talking about extra stuff you don't need; you HAVE to buy more 'food,' right? But--thanks in large part to banks--the same amount of work earns the same amount of money that buys less-&-less food (and if you ask for higher wages, that just gives the restaurants-stores-etc. an excuse to charge MORE & make all money a little less-powerful

) Hey! Maybe a solution is to start a restaurant-or-store that works on a barter-system. Sure, customers can barter money; but then it's usually "more-efficient" to barter other things like jewelry, groceries, or waitstaff- or dishwashing- or cooking-services


• Charlotte, North Carolina
23 Feb 17
@mythociate
The barter system is alive and well here. Many local growers will gladly give vegetables to those willing to work a bit on their land or trade for what they grow or can make.